PLEASE NOTE
– IF YOU DO DONATE ANY MONEY AND WANT TO ENTER INTO THE DRAW – PLEASE FILL OUT THE FORM AT THE BOTTOM OF THIS PAGE AFTER YOU HAVE DONATED ON THE JUST GIVING Website
Failure to do this will mean it will be very difficult to inform the winners without contact information
I designed and produced my range of ready-made 'Eric Pond Filters' in 2008 and launched them to the UK in late 2009.
Immediately I launched them, I also made a statement that these units were the finest fish pond filtration systems money could buy – I still maintain this statement to be the same today.
Since then they have proved to be an enormous success with Koi enthusiasts all around the world.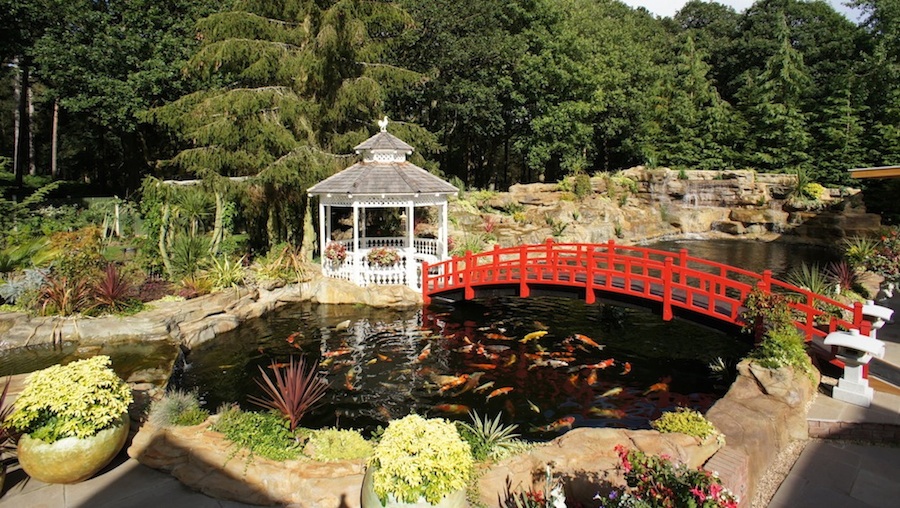 (This incredible 55,000 gallon UK system was completed in late 2011 and is filtered exclusively by ERIC units.)
One Koi enthusiast who was amongst the first to use the units became so impressed by these units that the same person contacted me and then paid for four different Eric models to be manufactured and offered to Koi enthusiasts as prizes – originally in a competition where those with the four highest scores would be awarded these as prizes.
I did try to set questions for the competition, but after checking that correct answers could be easily found by search engines such as Google the idea was discontinued.
(The person who paid for these units insists on being kept strictly anonymous, so I'll simply refer to this person as 'Q'.)
It was finally decided to hold a simple raffle for all four units, as I'm hoping that Koi forums all around the world will promote this charity event to their members.
There is a minimum £2.50 entry fee to the event in order to keep entries under control but all monies paid will go directly into the bank account of a hospice – more on this particular chosen hospice below.
It must be pointed out clearly that donations are simply that, they are not entry tickets.
All donations made from UK donors will automatically qualify to have their donations increased by 25% as the UK government have agreed to pay this extra amount.
Donations must be made in single payments of £2.50 or multiple totals of £2.50. For example, if a person donates £10.00 then that person will have four chances of winning a prize.
The ones lucky enough to win these prizes will have them delivered to their doors free of charge, as 'Q' will also cover worldwide delivery costs.
As to the prizes themselves here they are in order of value as can be found on the www.ericpondfilters.com website.
1. The first prize is an Eric Four gravity-fed unit including a lid and a 120lpm air pump with a retail value of £2,173.00.
2. The second prize is an Eric Three gravity-fed unit including a lid and a 80lpm air pump with a retail value of £1,871.00.
3. The third prize is an Eric 2.5 gravity-fed unit including a lid and a 60lpm air pump with a retail value of £1,599.60.
4. The fourth prize is an Eric One pump-fed unit including a lid and a 40lpm air pump with a retail value of £695.00.
These four prize units have been manufactured from black polypropylene, but they also have a beige polypropylene base instead of black in order to identify them as prizes.
(Once again all these prizes will be delivered door to door to anywhere in the world free from charge!)
If anyone wishes to know the handling capacities and dimensions of these prizes it is all explained in fine detail on the www.ericpondfilters.com website.
And now to the chosen charity that will receive all donations.
I've lived most of my adult life in a town called Bury, which is in Lancashire, UK.
Only two weeks ago the long-standing Bury hospice of old has been re-located and now we have what must be one of the most ultra-modern hospices in the UK.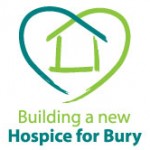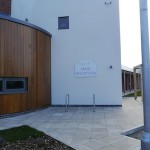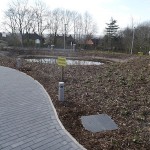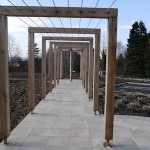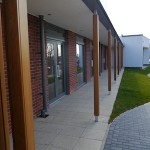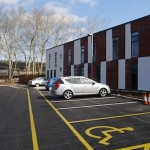 I have visited this hospice in order to speak to the dedicated team of fundraisers there who have chosen to use a website named 'Just Giving' for all donations to do with this event.
'Just Giving' is the only way to make donations, however the hospice has given me my own fund raising page so that I can document all donations on a separate sheet where all names and email addresses will be listed in readiness for the prize draw as 'Just Giving' only documents the name and the total amount made on each donation.
I'm eternally grateful to 'Q' because without these prizes we would have no event.
However, having witnessed the generosity of Koi enthusiasts for several decades, I have a strong feeling that the donation part will be much more interesting to them than the very substantial prizes on offer.
Another word here, this hospice can only rely on 25% of its substantial running costs from the NHS, the remainder must be found from fundraising events such as this and I'm praying that Koi keepers around the world will give their support!
And please be very assured that I'm not going to use email addresses to send out silly advertising emails and nor will 'Just Giving'!
'Just Giving' will only advise me every time a donation is made and the amount given; it will not give me details of the person making the donation.
So if those out there who wish to take part in the prize draw (to be made in late October 2013) it's important you give your name and email address in the box below after making the donation, only then can I apportion numbers and your email address.
Once again, I'm sincerely hoping that this event will be promoted on every Koi forum all over the world.
Peter Waddington. 5th. April 2013.
If you wish help promote this charity further in anyway, please feel free to use one of the banners below for forums or websites, please right click on the image and press Save As


If you need an alternative size banner, please contact me through the contact page