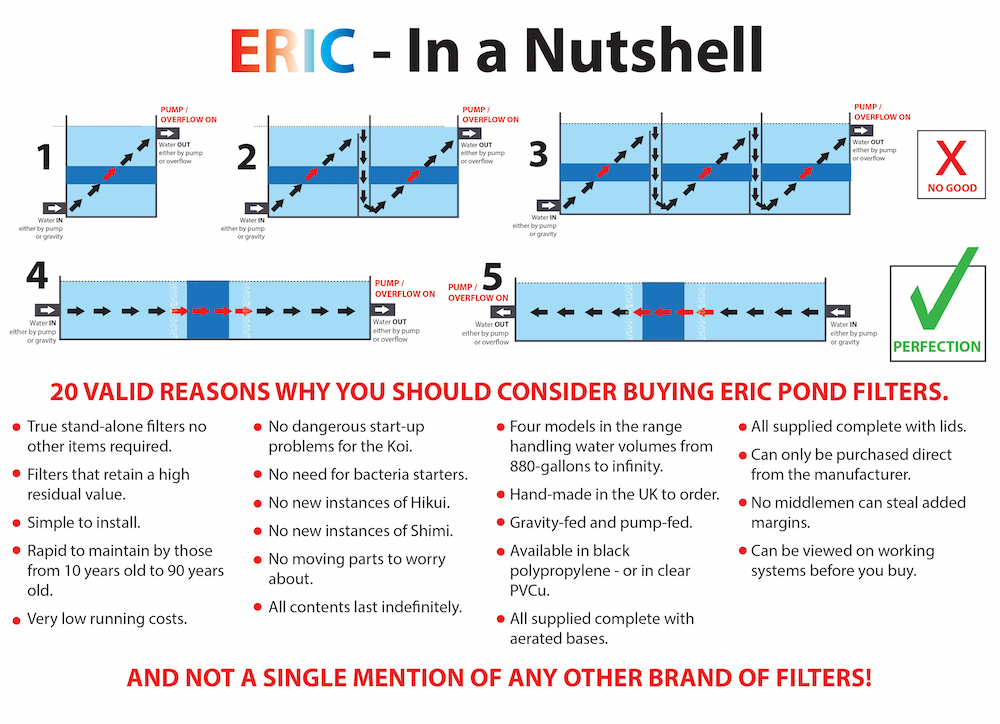 True stand-alone filters no other items required.
Filters that retain a high residual value.
Simple to install.
Rapid to maintain by those from 10 years old to 90 years old.
Very low running costs.
No dangerous start-up problems for the Koi.
No need for bacteria starters.
No new instances of Hikui.
No new instances of Shimi.
No moving parts to worry about.
All contents last indefinitely.
Four models in the range handling water volumes from 880-gallons to infinity.
Hand-made in the UK to order.
Gravity-fed and pump-fed.
Available in black polypropylene – or in clear PVCu.
All supplied complete with aerated bases.
All supplied complete with lids.
Can only be purchased direct from the manufacturer.
No middlemen can share added margins.
Can be viewed on working systems before you buy.