Mr. Eric has served Eric Pond filters well since 2009 and now he's decided to retire.
But before he did retire, he trained Mr. Epic to replace him and now Mr. Eric says Mr. Epic is good to go.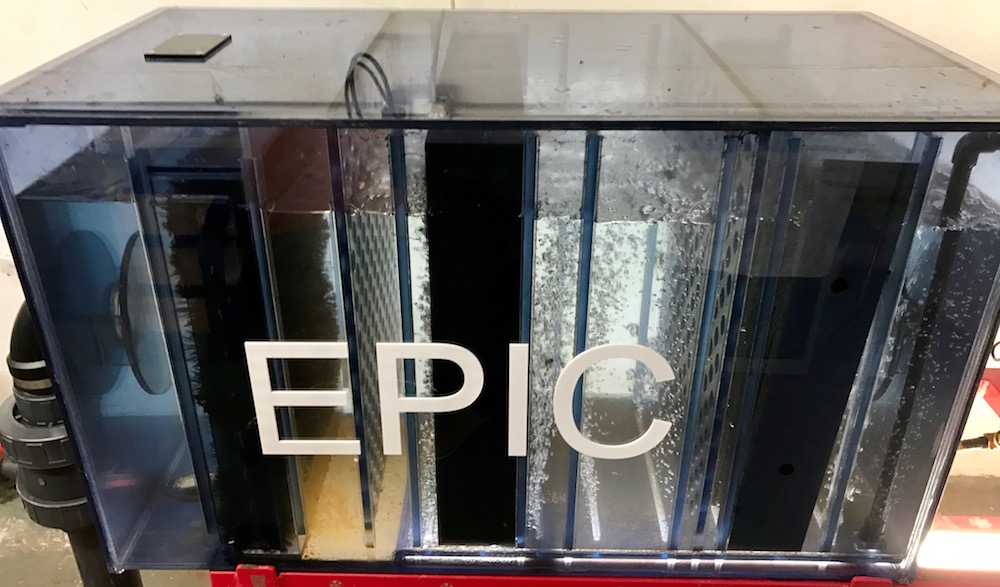 Mr. Epic is now in charge and has launched some truly worthwhile innovations with his brand new EPIC filters and whilst the Eric principles still remain – such as heavily aerated horizontal-flow water – here are some of his latest innovations.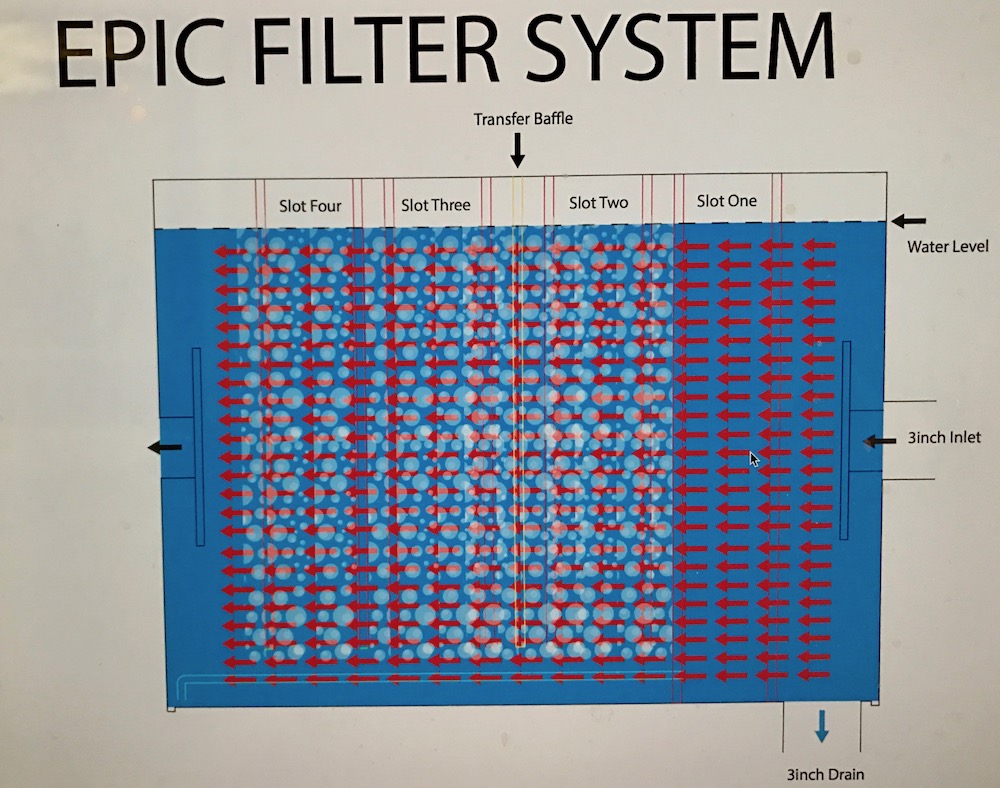 The Epic filter is smaller than the Eric filters and is only available in one size that's 61cms tall; 55cms wide and 86cms long.
The Epic filter comes as standard with a lid, a brush box and an aerated base the standard connections are a 3" inlet on the front face of the filter; a 3" drain on the base of the filter and a 3" pump connection for gravity-fed models and a 3" return on the pump-fed models. These can all be increased or decreased with the correct rubber connector fittings.
The Epic filter has four purpose-made slots all of the same width. The first slot is for the brush box and the other three slots are for the new Epic cartridge blocks.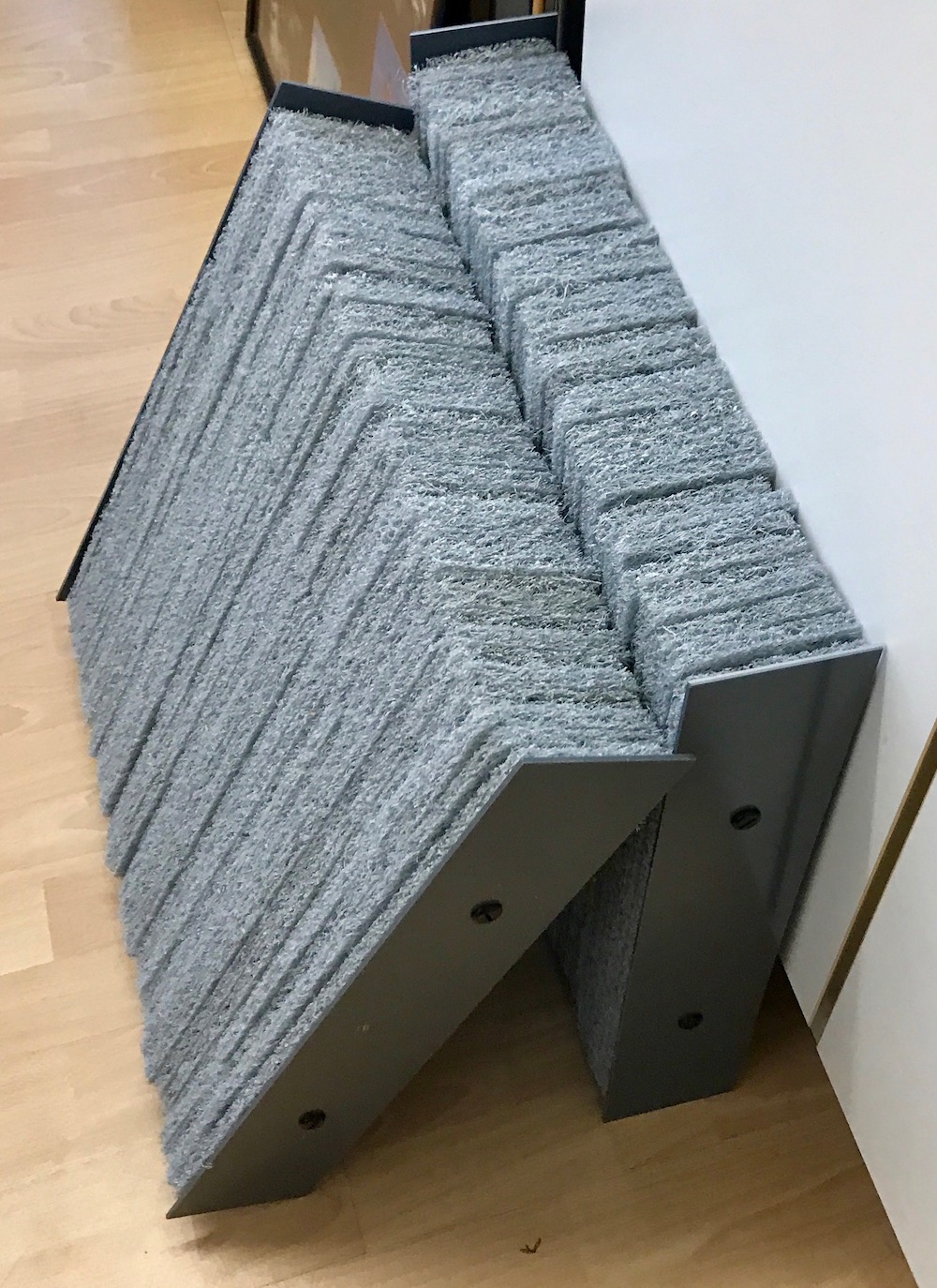 An Epic filter with one cartridge block can handle up to 3,000 gallons of pond water (13,638 litres) and costs £1,200.00 plus delivery.
An Epic filter with two cartridge blocks can handle up to 6,000 gallons of pond water (27,276 litres) and costs £1,450.00 plus delivery.
An Epic filter with three cartridge blocks can handle up to 9,000 gallons of pond water (40,914 litres) and costs £1,700.00 plus delivery.
FOOTNOTE – Eric Compact Filters for water volumes up to 880 gallons (4,000 litres) at £500.00 will still be available to order and an Epic Compact Plus Filter for water volumes up to 1,440 gallons (6,500 litres) will soon be available at £750.00 plus delivery.
As far as testing goes, I have been testing a clear Epic filter on my own 17,500 gallon Koi pond (75,000 litres) for over eight weeks now. I use a clear model for demonstration purposes.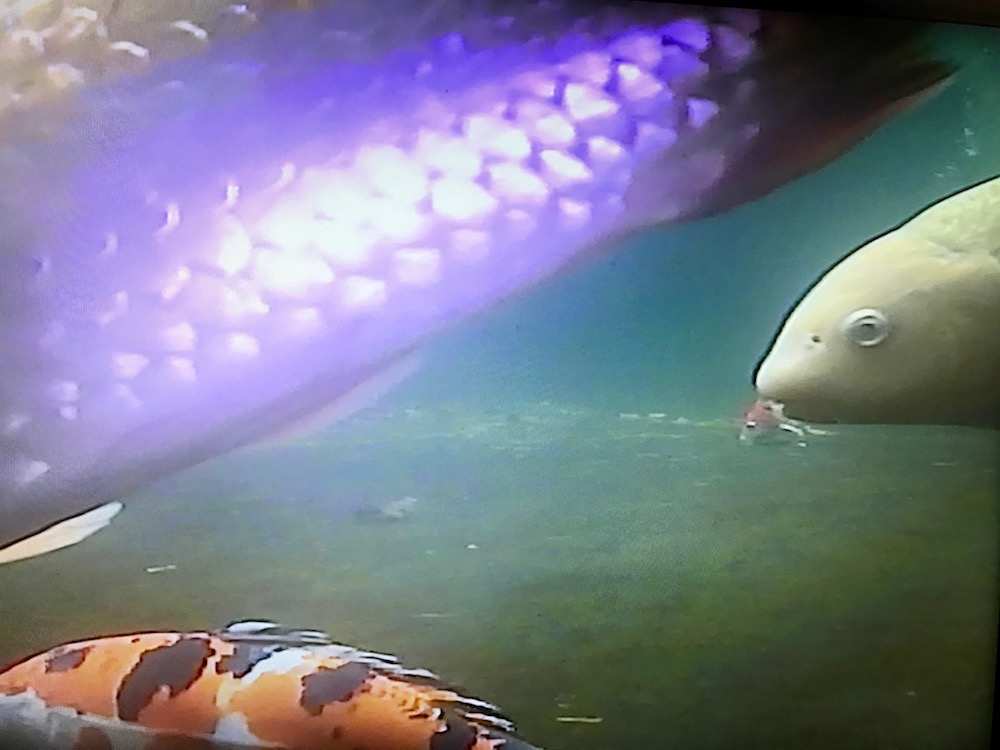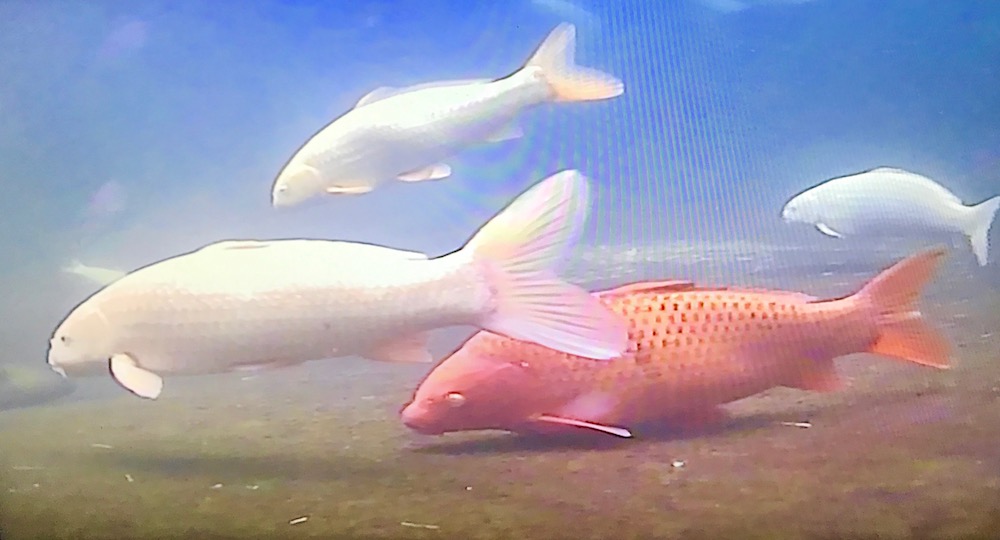 Throughout the tests, I have only been using one brush box and only one cartridge block.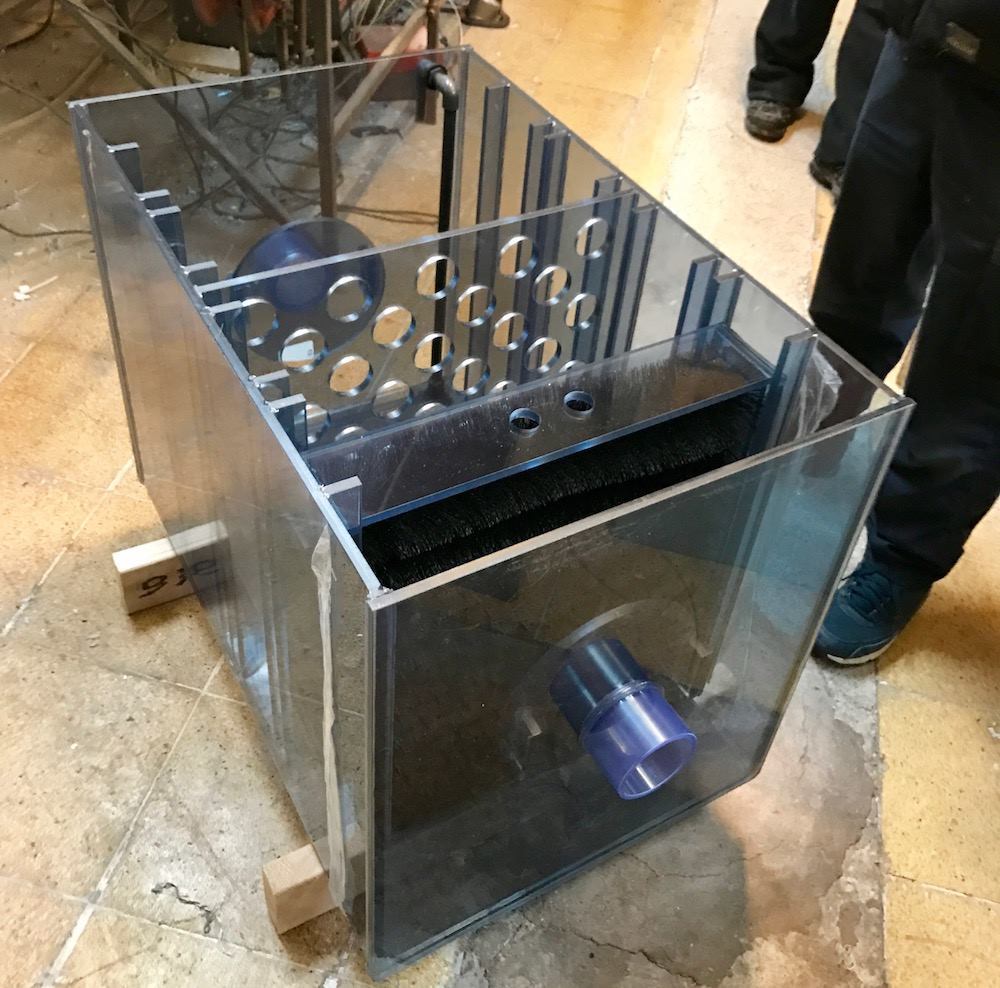 REASONS TO BUY AN EPIC FILTER.
The smallest 'proper' pond filter on the market.
True 'stand alone' filter system and if price does seem to be a problem – do bear this fact in mind.
Each one can be pump-fed or gravity-fed.
Simple to install and also un-install – should the need ever arise.
Takes seconds to thoroughly maintain.
Matures instantly – repeat instantly.
A full money-back guarantee comes with all Epic filters.
Retains its original value when compared to all others – second-hand units are extremely rare to find.
Epic filters have no moving parts and so breakdowns will not be experienced – aside from a power cut or an electrical failure.
No bio film problems and no hard water problems.
Crystal clear water and, at times, probably far too clear for the health of the Koi?
WATER CHANGES.
In a man-made Koi pond, the importance of flushing drain lines to waste cannot possibly be understated – and the larger the pond, the more wastewater has to be discharged.
I discharge 250 gallons of water to waste every day and this may seem to be a huge amount of expensive water to others – but on a 17.500 gallon Koi pond – this only represents 1.3% per day or 9.1% per week.
At the same time, the top-up water from the mains also gives my pond the water changes that are necessary on this particular body of Koi pond water.
This water change also reduces the levels of pheromones in the water and should help to promote the growth of the Koi.
I'm only doing exactly the same thing as the Japanese Koi breeders have been doing on their indoor ponds for many decades – and this only takes seconds to complete.
Despite what many others may still believe, pond filters do NOT make any of the waste disappear as if by magic. Instead, they trap the waste and hold it for a period of time – but eventually this waste must be physically removed from the system – and if this is not done on a regular basis, the waste will continue to build.
Waddy – November 26 2017.