2/7/11
Here is another Eric-filtered Koi pond under construction in Dorset, yet another particularly beautiful part of the UK.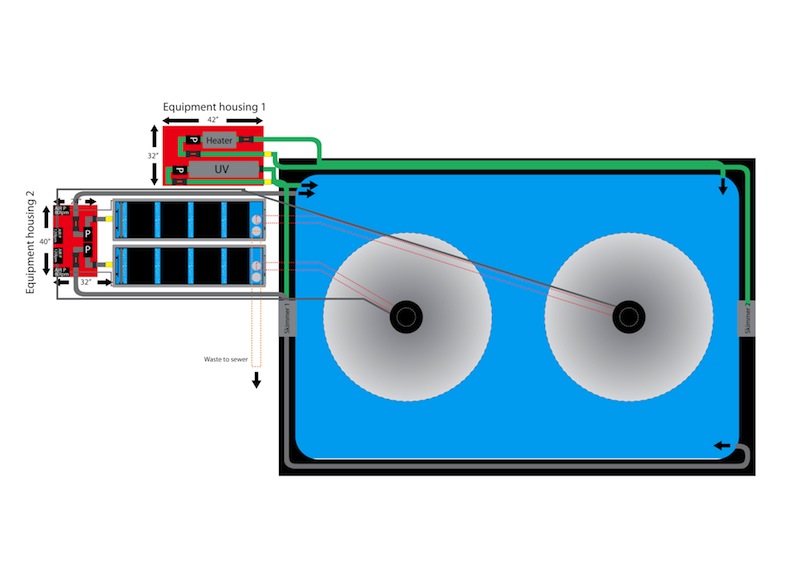 The base of this design is as near perfection as one could possibly get, a 6m x 3m base divided into two 3m squares. The two drains are positioned on the laterals of each square and each of the 4" drain lines feed their own Eric Four unit. The finished pond will hold around 8,000-gallons or 36,000 litres.
The owner designs and builds luxury private houses and has a team of professional builders in his employ. This next shot shows the state of progress made to the 20th of June whereby the drains have been set and the pond walls are partially constructed.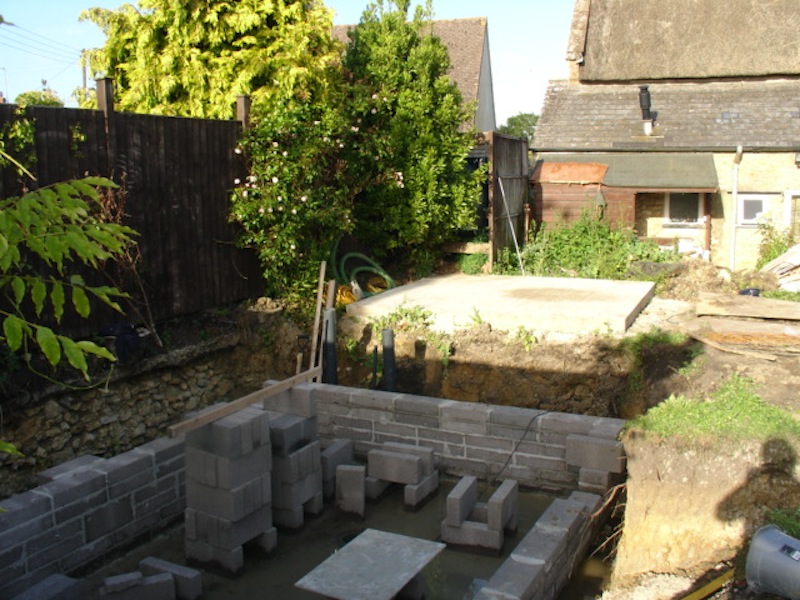 The larger-than-required concrete pad is ready to take the filter units and the two 4" drain lines together with the two 1" airline connections can be seen clearly.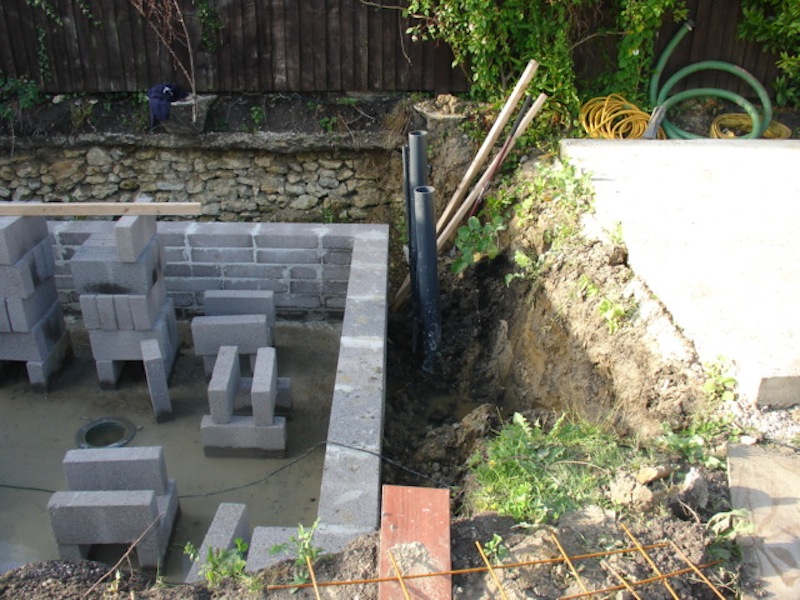 The two red boxes (actually black equipment housings) shown on the plan are exactly the same depth as all the Eric filter units and they will be delivered along with the filters when we go down to install everything in early August.
These two custom housings with shoebox lids will have everything inside them already plumbed to perfection and all we'll have to do is connect the lines exiting the boxes to the appropriate feeds and returns.
I will post shots of these housings as soon as they are completed, they are much more economical and far less fiddly to assemble and waterproof than concrete ones.
This is a bit of a busman's summer holiday for me so I'm taking full advantage of it.
It will take around 6 to 7 days to complete the installation and we have good accommodation arranged at a nearby B&B.
Hilary and the dogs will be going down with me, Paul and Nic will go down in the big truck with all the gear and Andy will go in his own car.
Apparently our very own Hugh Fearnley-Whittingstall of TV's 'River Cottage' fame is a very close neighbour to the owner of this pond and so we're all just dying to sample a bowl of his very best nettle soup – yummy, can't wait!