This is Herve Duvert.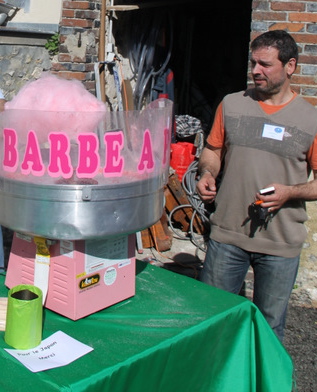 Herve is a very good friend of his Koi dealer Jean-Francois Robinet, owner of Akoitique in Thenisy, some 70 kilometers south east of Paris.
It was Herve and Jean-Francois who first came up with the layout for this system together with a few suggestions by email from myself.
Recently I met Herve, who is a member of a large French Koi Society, at Akoitique where he showed me various shots of his current Koi pond build program.
Needless to say I was extremely delighted to see such a wonderful, high-end and professional Koi pond system being constructed right now in France.
I begged Herve to send me shots of his pond build and now I have them, his system will be another '2011 Koi Pond from start to finish' on this website.
The layout of the pond itself is perfectly rectangular; the four diffuser drains will service the pond base, each of which is connected to an ERIC THREE filter unit.
I discussed with Herve the positioning of surface skimmers and return lines whilst over there, together with details of the discharge drainage of the four filter units and the flow rates required to produce good current.
It is estimated that the total volume when completed will be around 15,000 gallons (68,000 litres).
Here are some shots taken to date.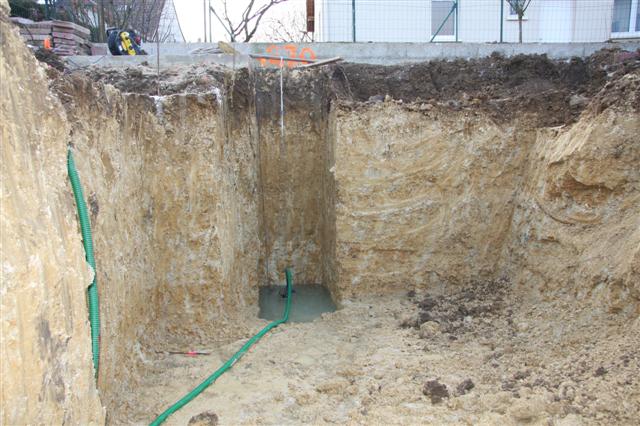 Pond base excavated and sump prepared.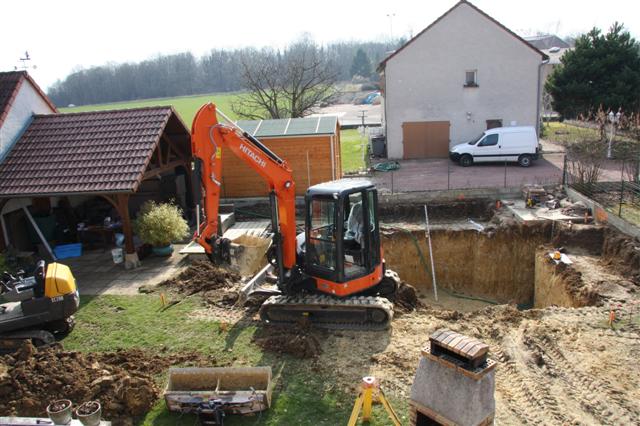 Digger removing soil from pond base.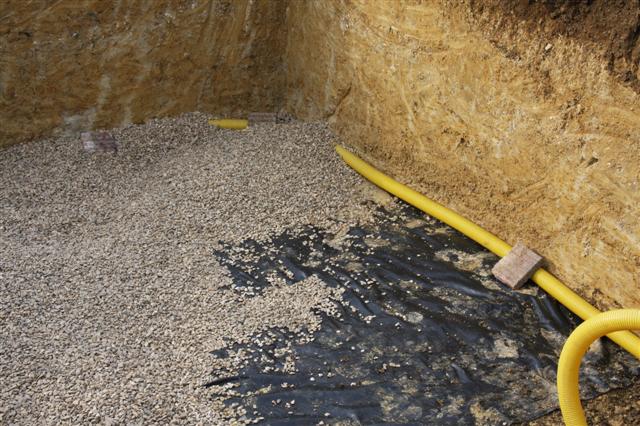 Damp proof membrane installed.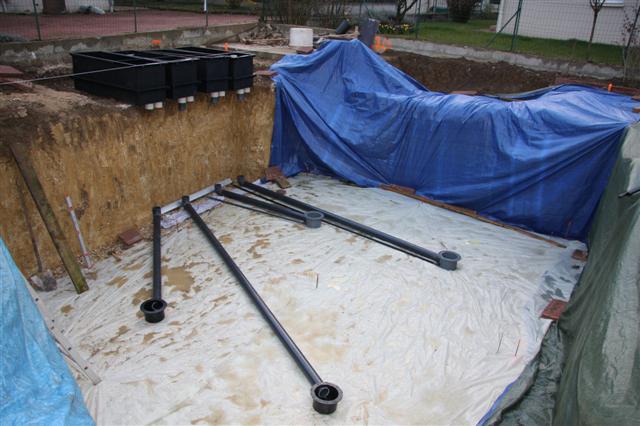 Four bottom drains laid in place to plan with ERIC filters positioned at required level.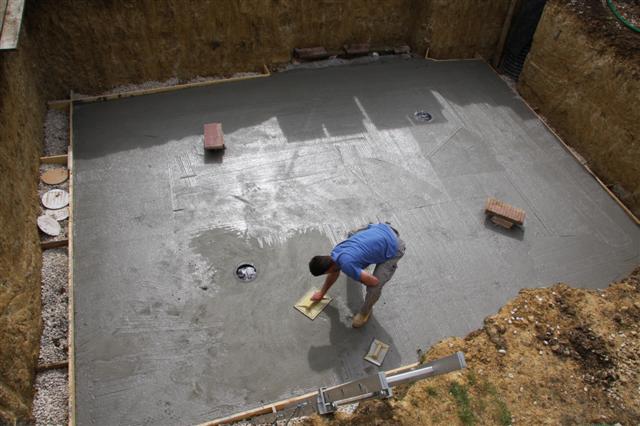 Final concrete base poured.
14/4/11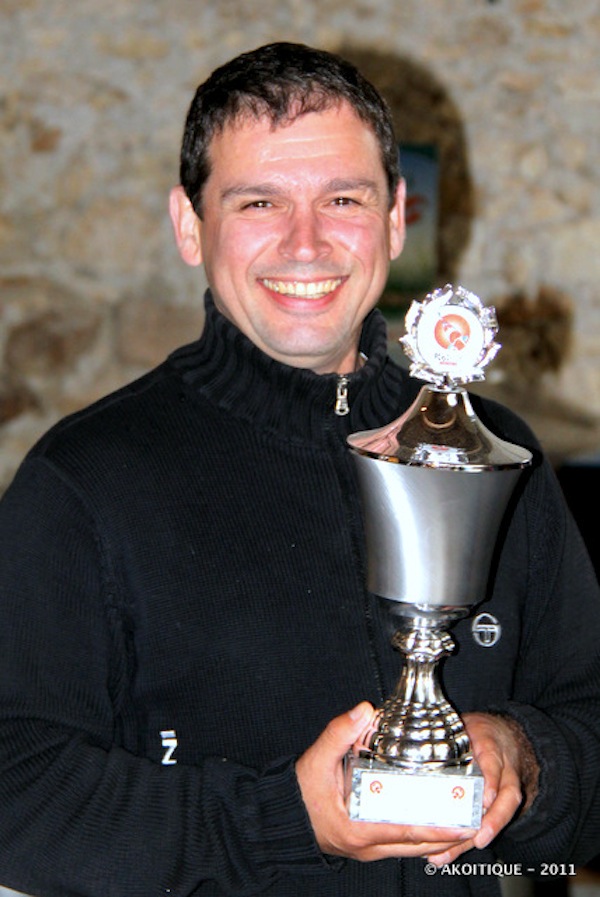 Herve said he didn't look sexy enough on the first shot so here's a better one.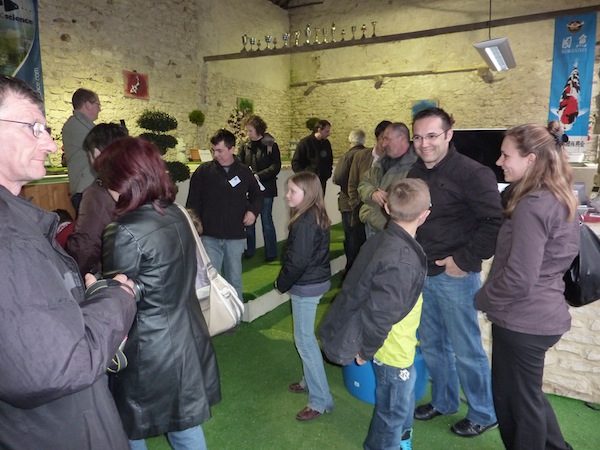 Here's another shot of the mayhem at Akoitique on the ERIC launch weekend. More on Herve's pond will follow as it happens.