Another old 1996 filter system in Surrey removed and replaced by an Eric Four on a 3,500-gallon rectangular pond with a centrally placed bottom drain to 4" tube.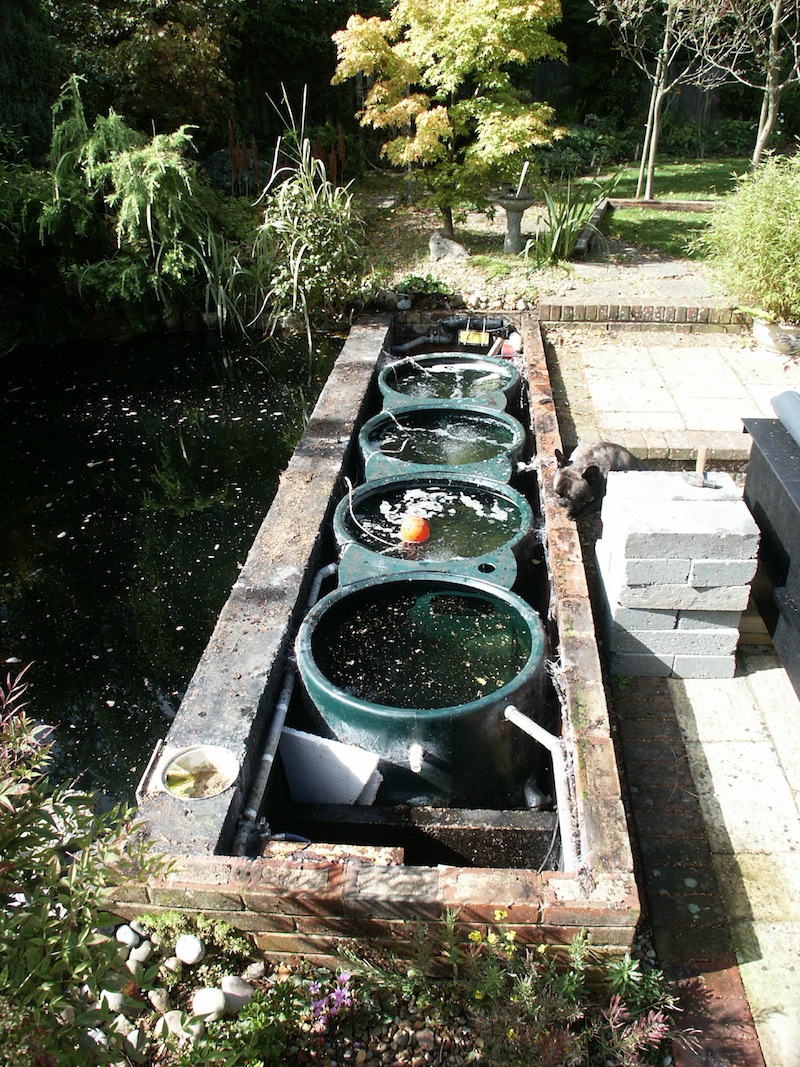 This installation was carried out entirely by the owner single-handedly and the existing system had been running for almost sixteen years.
In terms of man-hours it took around 20 hours for him to complete from shutting down the existing system, removing it and installing the new unit and pipelines.
This next shot shows how small the Eric Four unit is in comparison to the old system.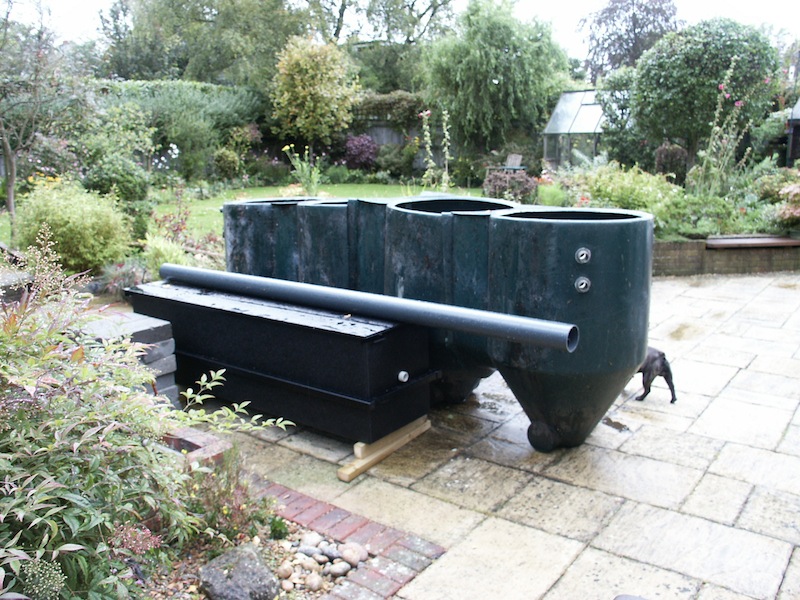 I'll leave this next shot to the readers.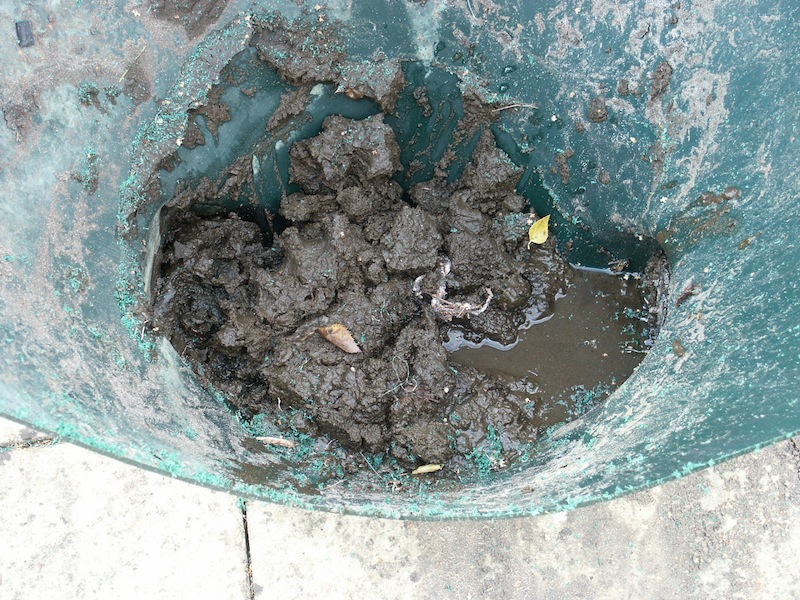 This shows the space taken up by the old units.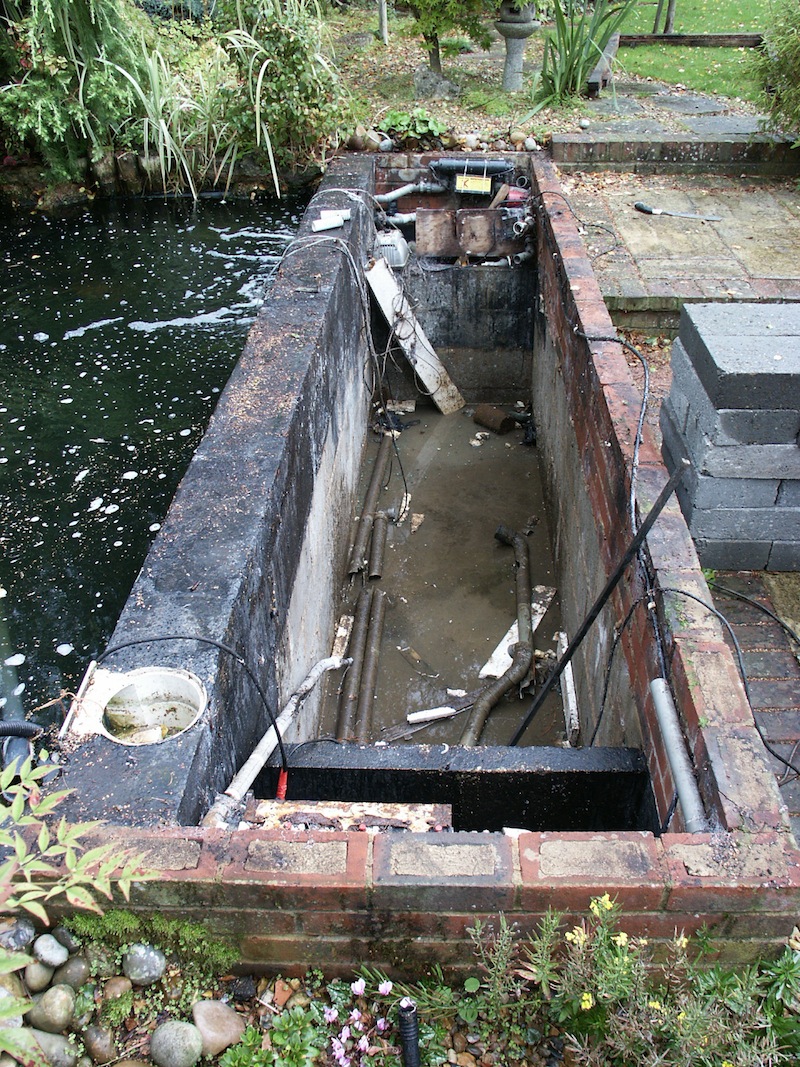 A support needed building at the correct level to take the much shallower Eric unit.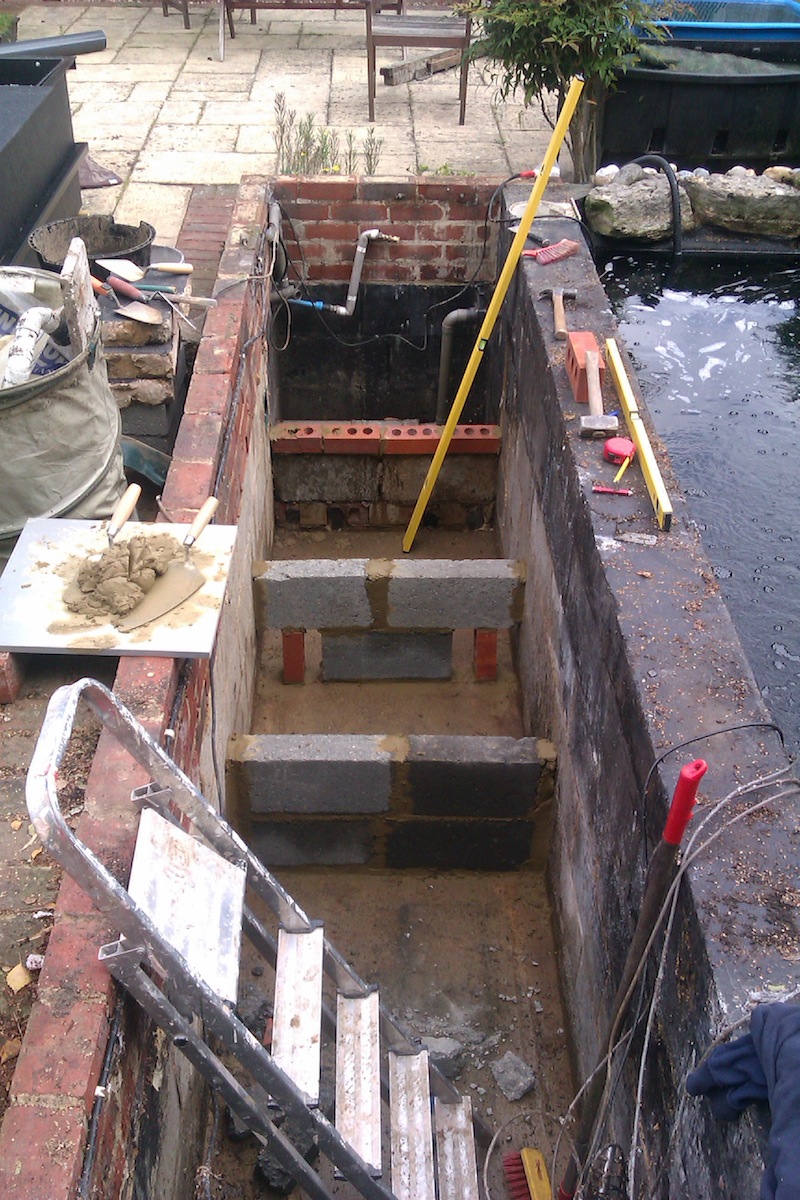 This shows the Eric Four unit in situ.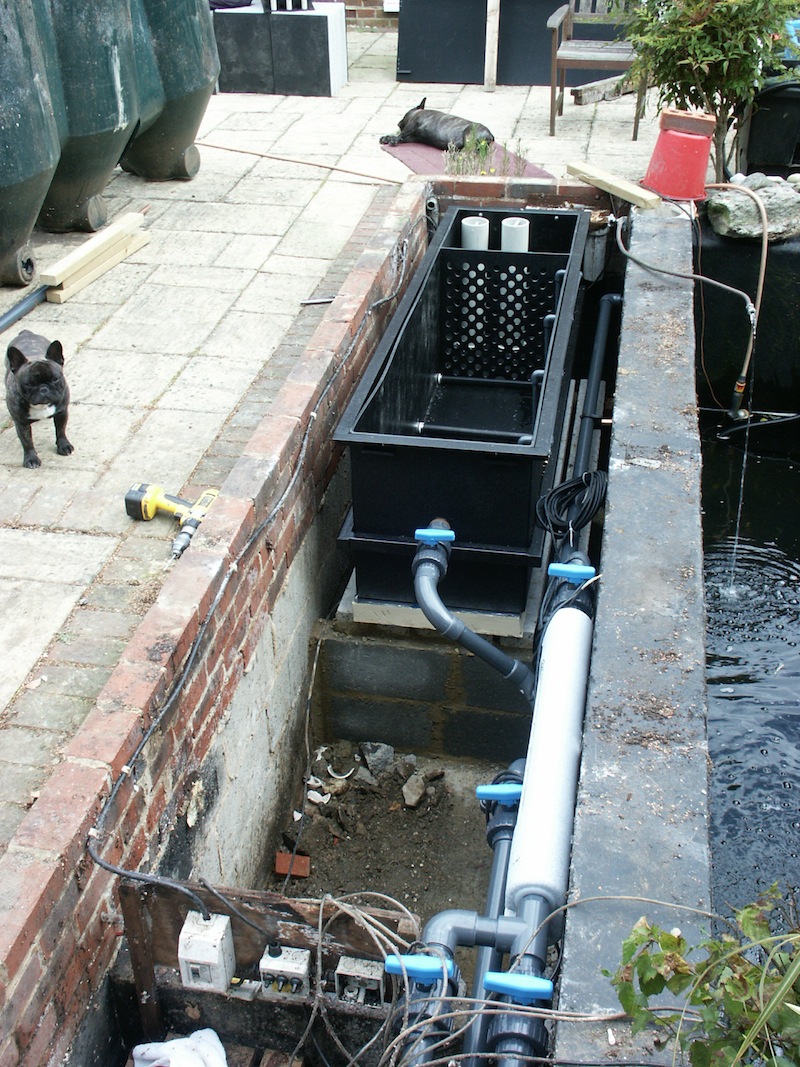 This shows the final installation with ample access for 'the daily dump'.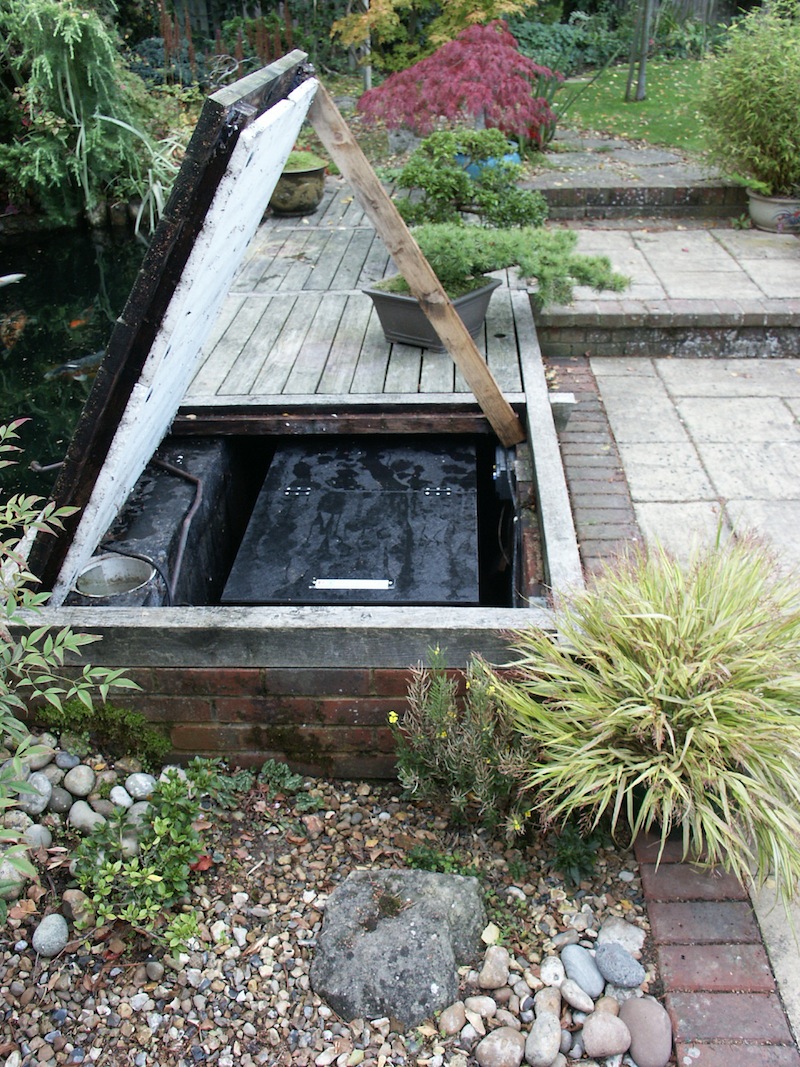 Clarity is already excellent.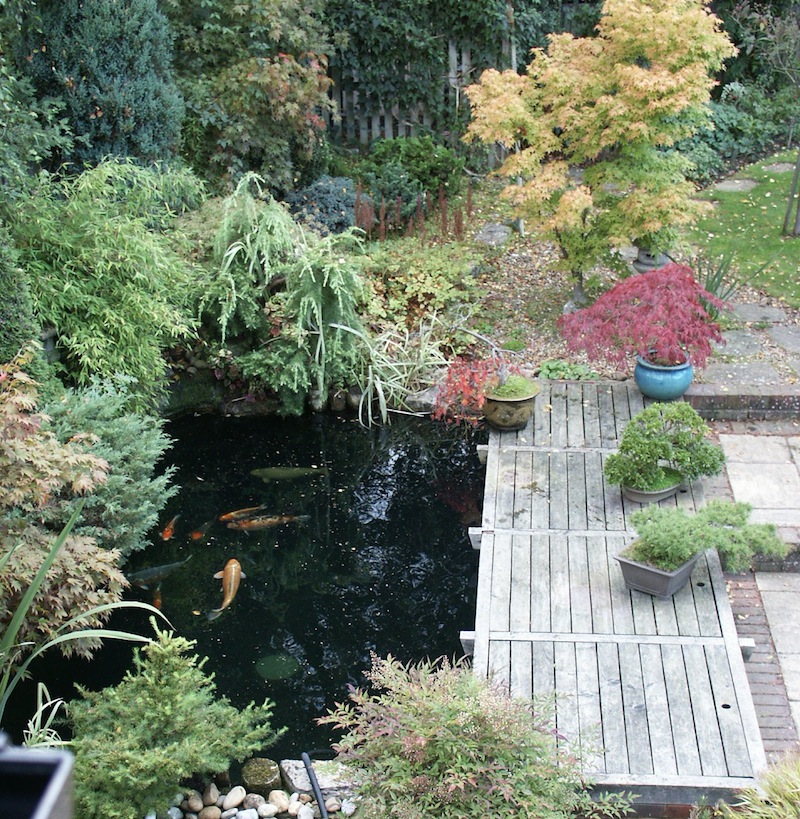 The filter system aside – that's a lovely Koi pond!
STOP PRESS – this brand new filter has only been running with a good stock of Koi for 3.5 days. pH good, ammonia zero, nitrite 0.3.