Blog 02/04/14.
We are in the process of updating the entire website so please be patient.
However, I have two clear Eric filter models under test right now and would like to keep you updated.
Both demonstration units are at work in my own filter house, the first one is the new 'Compact Eric' filter that's running a 550-gallon indoor pond.
This unit is the smallest model in the range but it is built to the same attention to detail as the larger models.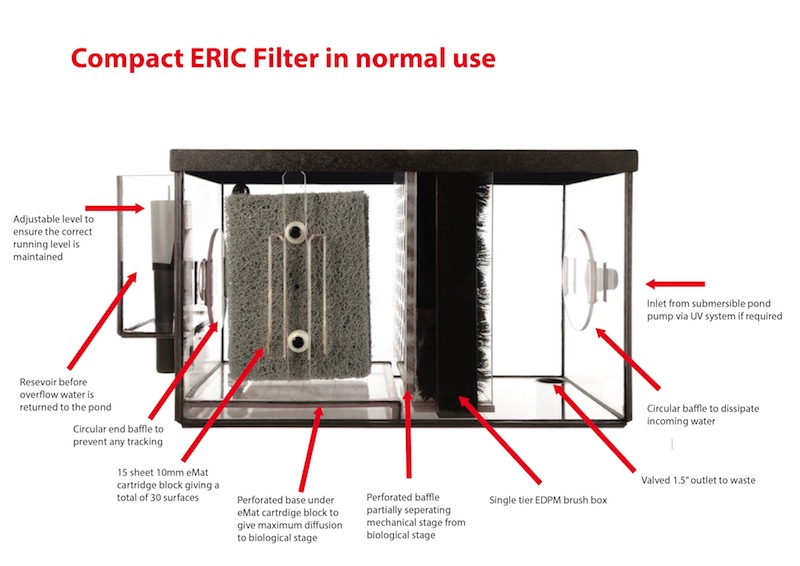 It's a pump-fed model and only holds 12-gallons of water, but it's running a 550-gallon system admirably.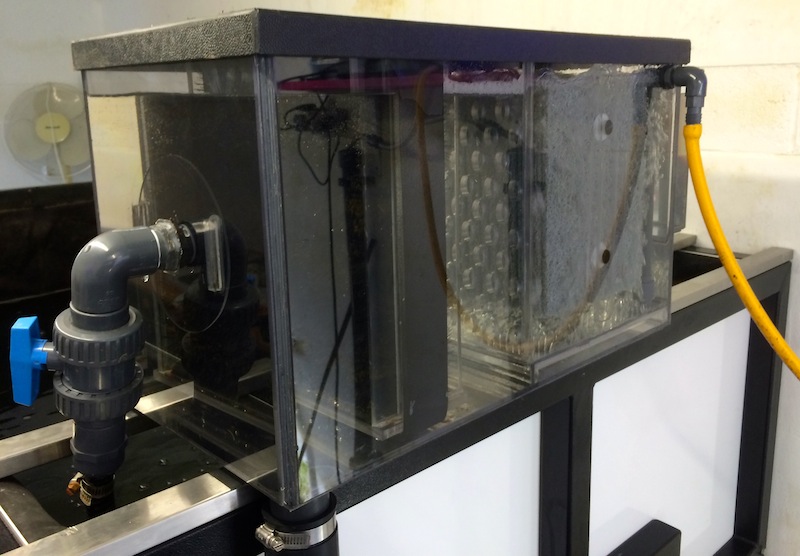 My main pond has had a major filter change in order to try and push the boundaries even further.
The E4 unit has done a remarkable job for the last year but now it has been replaced with a much smaller E2.5 unit –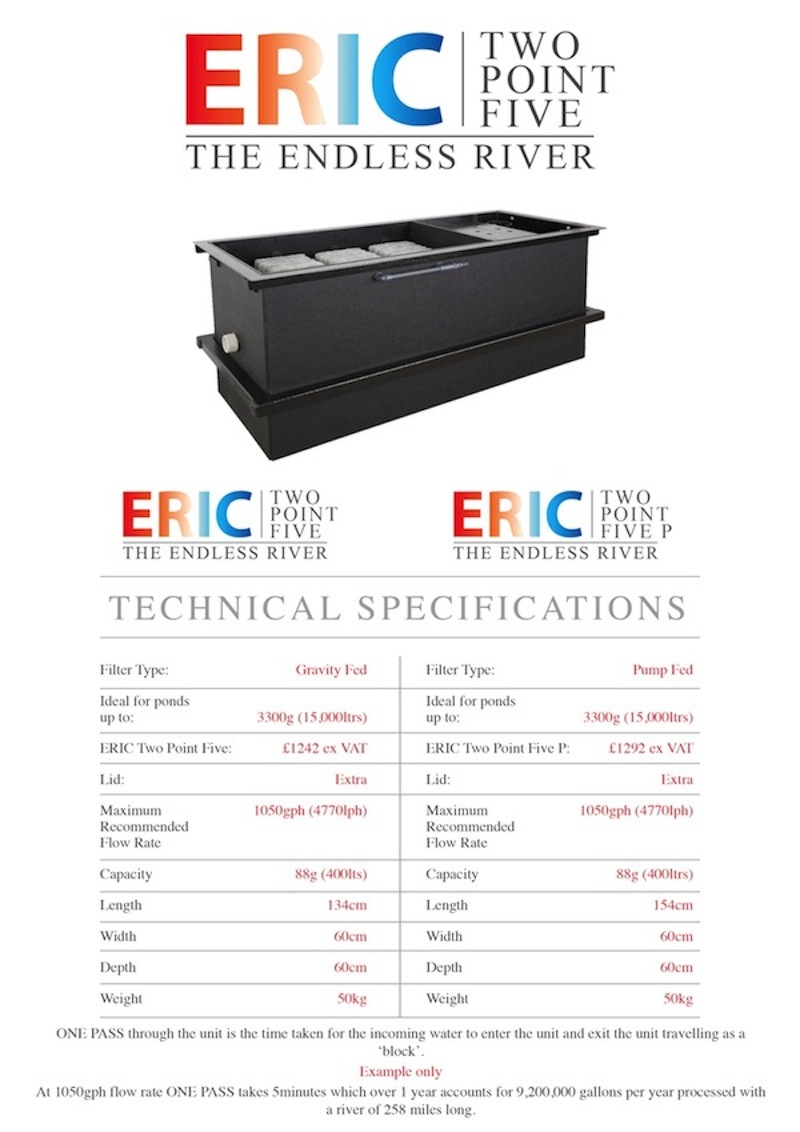 This gives some impression of size –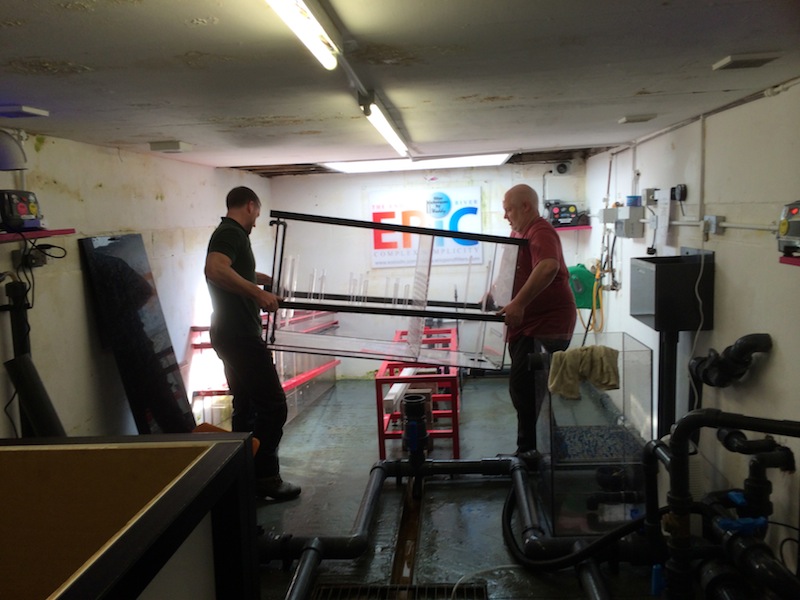 I'm using this model as sole filtration on my 16,500-gallon (75,000 litre) pond and it only holds 88-gallons of water with a flow-rate of 2,000gph.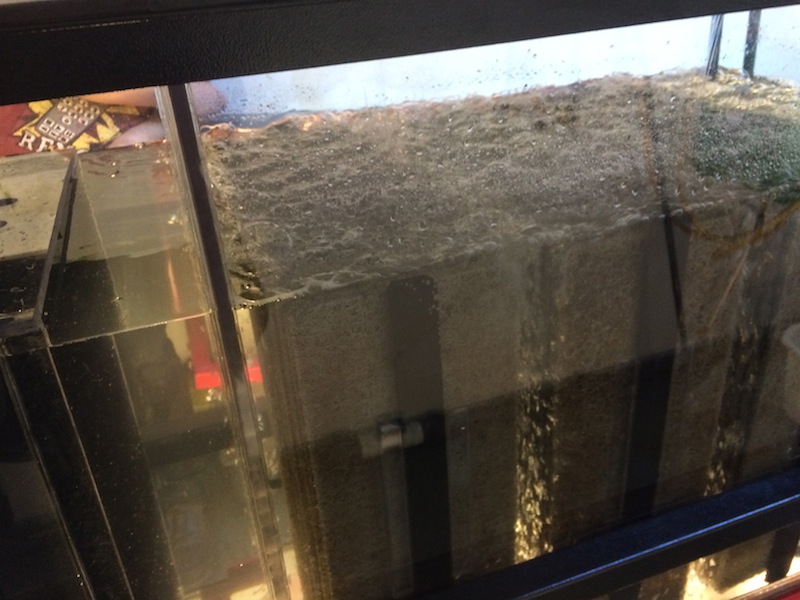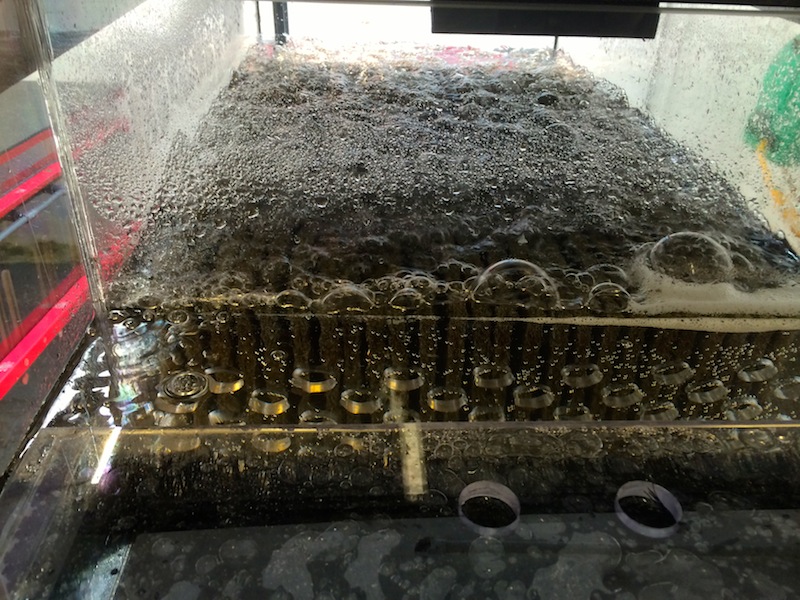 Incidentally, both these clear models are using the new aeration system where the entire biological base becomes a giant air diffuser.
Waddy.