Tomorrow will be the judging day for the 45th. annual All-Japan Shinkokai show held at Tokyo's Ryutsu Center where many of the best Koi in the world will be entered into the competition.
At the end of February, the BKKS Winter Koi show will be staged at Uttoxeter Racecourse – of course a much lesser show in terms of importance but one that always seems to attract some very worthwhile entries.
On that same weekend a prestigious Koi show will be staged in Manila, the Philippines and some world-famous Japanese Koi breeders will take part in the judging of the show.
'Koi Hob' from Manila are now producing Eric filters under license for South East Asia and these will be on display at the show.
I have a stand at the BKKS Winter show where my filters will be displayed; these have been made especially for the show in clear UPVC.
So if you'd like to see them in action and exactly what's going on inside them, this will be an ideal opportunity.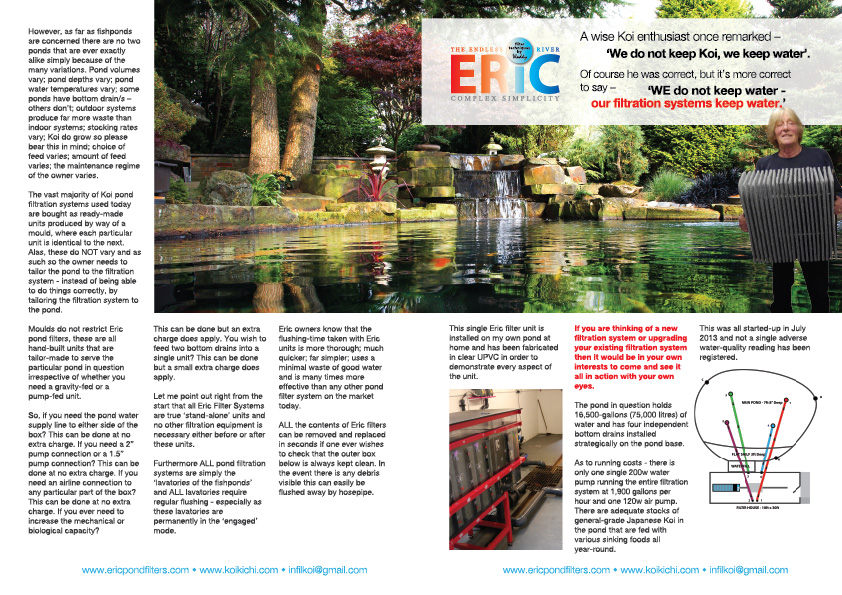 Waddy.