My pond of 4,000 gallons was filtered by a vortex, followed by 2 square vortexes with jap mat and K1.
I decided to change over to an Eric 4 after having problems with parasites that I was unable to eradicate. This had resulted in bacterial infections. I put this down to the large filter volume, low flow through the filters and the fact that I had heard reports that the plastic bubbling media is able to shield parasites from treatments by virtue of the protected layer.
The advantages of the Eric filters: small volume enabling quick, easy, and frequent (daily) cleaning; The "simple" design, no hidden areas, one inlet to one outlet and economical one pump operation sold the idea to me.
Installation of the Eric 4 was remarkably easy, removal of the old system took most of the time, a little care setting up the level base at the correct height and the box slotted directly onto the vertical bottom drain line. The return pipe work in two inch was plumbed in via the pump back to the pond. Flooding the system and sliding the matting cartridges and brush box into place took only minutes and we were ready to run. The whole operation was completed within a day!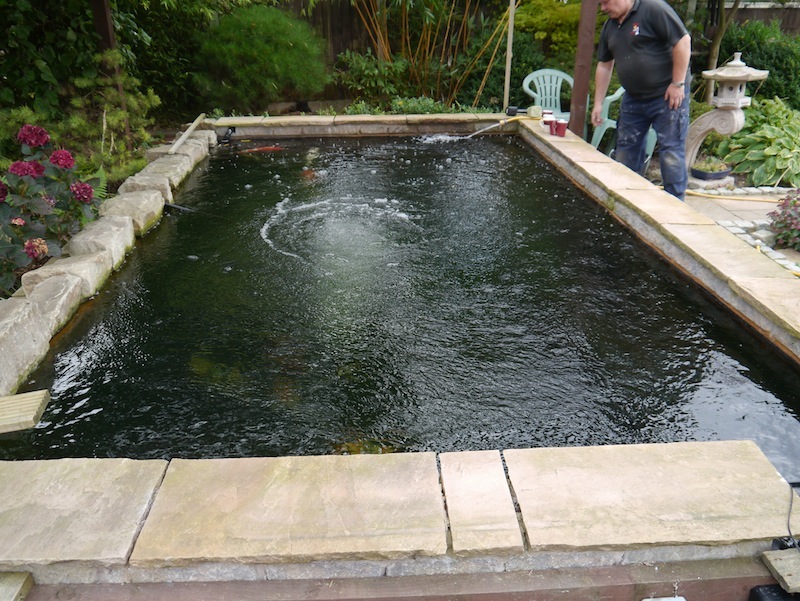 I had been a little worried about taking out a mature system and starting from scratch, I have 14 koi, up to 70 cm, some of which were recovering from bacterial infections but Peter assured me that the new filter would kick in quickly. In fact on the fourth day the koi were more active than they had been for a number of weeks. On days 6 and 7 ammonia levels peaked at 0.5 ppm. By day twelve, ammonia was less than 0.25 ppm (the first colour match on my test kit) levels hit zero on day 16.
I had slowly increased feed rates throughout this process. Nitrite peaked at 0.8 ppm on days 14 and 15, decreasing to trace levels on day 52 and to zero by day 65.
Operation is much easier than my old system; I perform the daily flush as advised. Agitation of the matting cartridges, removal for inspection and a clean down of the bio section is done once a week. This takes little more than a few minutes. The system is back running without the need to refill the pond back up to running level.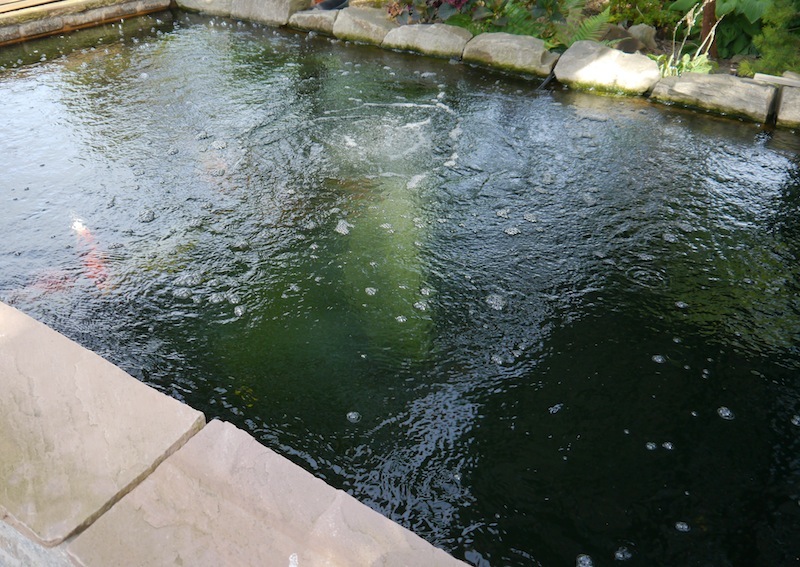 It seems remarkable to me that the single Eric filter, taking up a little more than 10% of the space, can outperform and is easier to maintain than my previous vortex system but it does. I cannot recommend these Eric filters highly enough. (Crewe UK)