Blog (a long one) 4/1/12
Wishing a very happy new 2012 to readers of the Eric Pond Filters website and an extra-special thanks to the ever-growing band of contented Eric users in many parts of the world today.
I have always known my filters are the very best that money can buy and that's why I continue to make the statement on here.
However I'm also more than aware that the Eric concept is totally unique and fiercely contradicts all the other 'more popular' methods of producing and maintaining water in fishponds.
It's generally also true that Koi enthusiasts are very wary of 'change' and there are many good reasons for this attitude, especially when it comes to anything that could affect the water that keeps their precious Koi collections.
It is simply this website alone that advertises Eric systems, I refuse to waste money on glossy magazine advertisements simply because they are not profitable. The only real proof of whether a product is worth its salt or not is 'word of mouth' and nothing else if the hard truth is known.
Only one year ago, there were few who had ever even heard of Eric Pond Filters let alone owned and used them; of the ones that did, they were the pioneers, almost like members of some strange 'secret filter society'.
Thankfully it is thanks to these pioneers who were more than happy enough to kick-off the 'word of mouth' that convinced even more pioneers to prove to themselves that
Eric units actually DO exactly what Waddy says they do.
As a result of this, this website is now actually on fire with daily hits from just about every country in the world even including Alaska, Kyoto, India, Uzbekistan & Israel!
With feet still firmly on the ground, Eric Pond Filters are still in their infancy but the signs now say that they are slowly but surely 'getting' there'.
If you need Eric in Norway contact – Charly at www.Koi.no
For Denmark there's Lars www.edokoi.dk
For France check out Jean Francois www.akoitique.fr
For Holland, Belgium & Germany there's Geert at www.coweko.nl or Sam at www.koiservice.nl
In the USA contact don.chamberlain1210@live.com
In the UK there's Waddy on www.ericpondfilters.com
Or John Cook at www.shirleyaquatics.com
Or Anton at www.japanese-koi.co.uk
Here's the latest from 'Rose Cottage' a very secret location 'somewhere in the UK' where water-tested Eric units are taken for finishing which means installing the air system, fixing the nameplates and fitting the EricMat blocks which are all assembled here.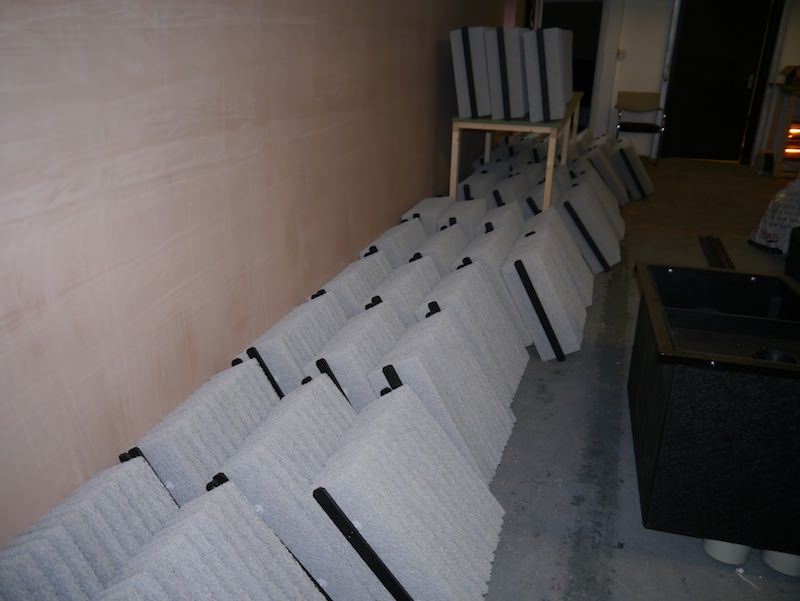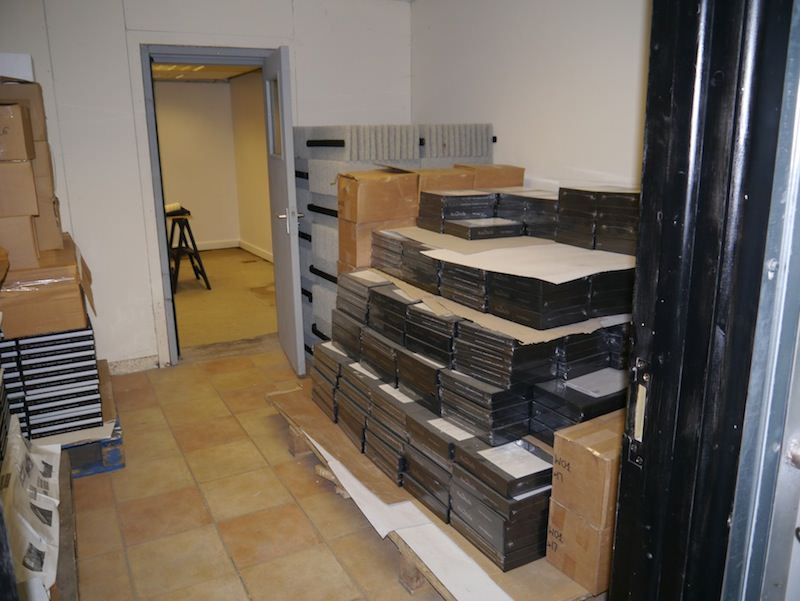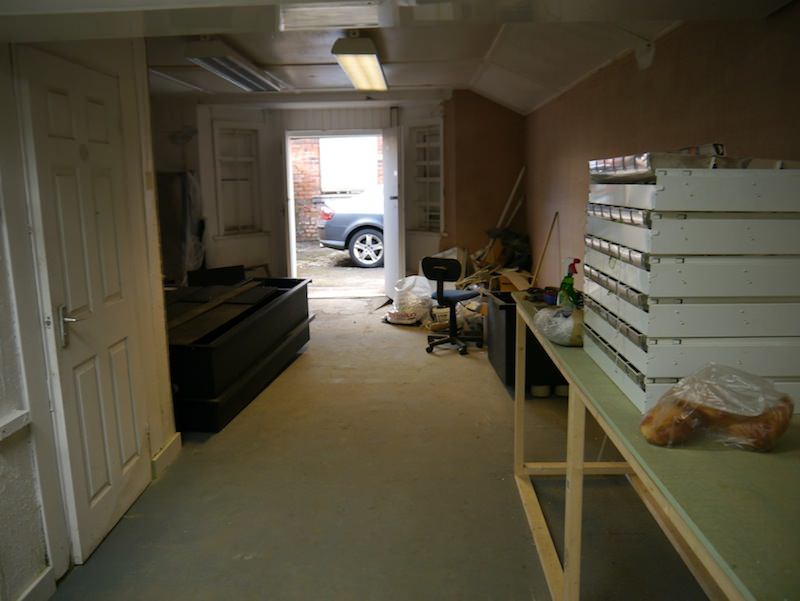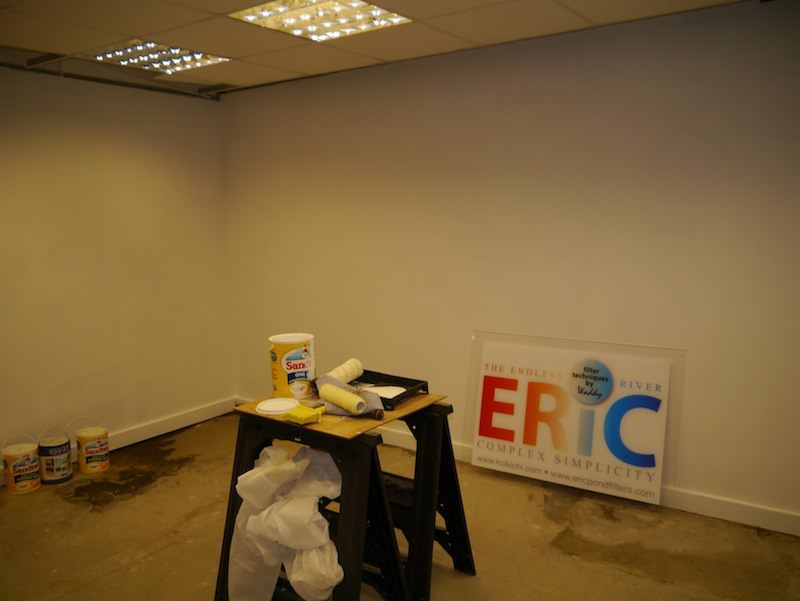 As you can see we are working around builders and decorators all who have signed the official secrets act…..
Waddy.