Update 10/10/12.
This installation is racing despite the weather!
The first blocks built on the first base –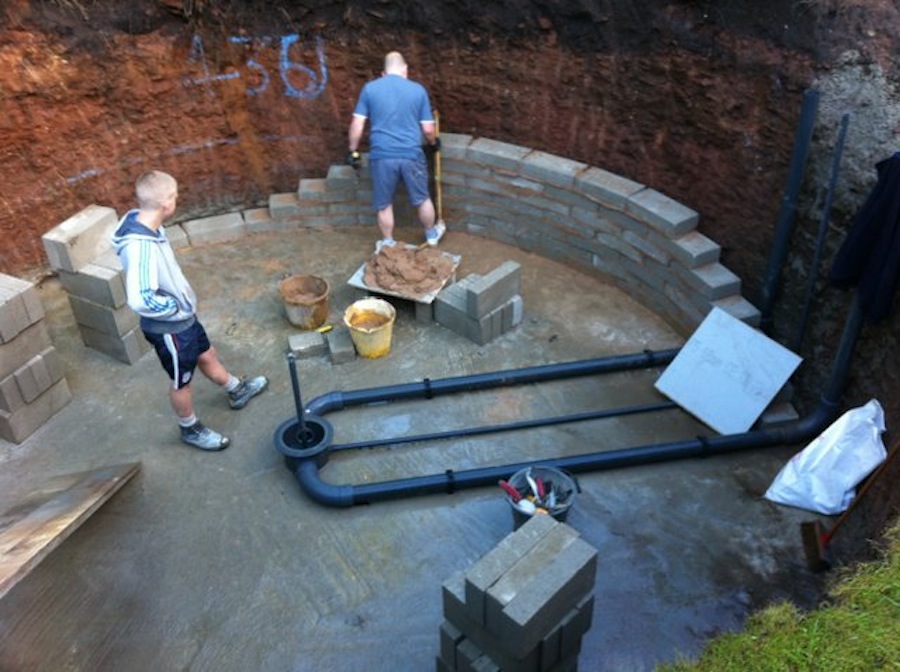 Taking shape and showing the channel to the filter area that will also take the return lines.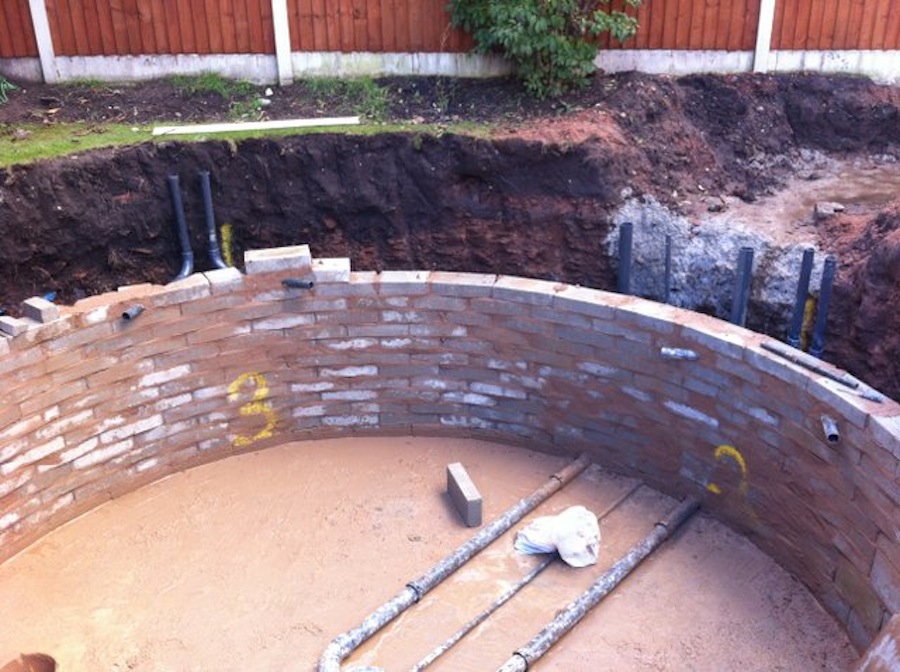 Yes, it's deep one!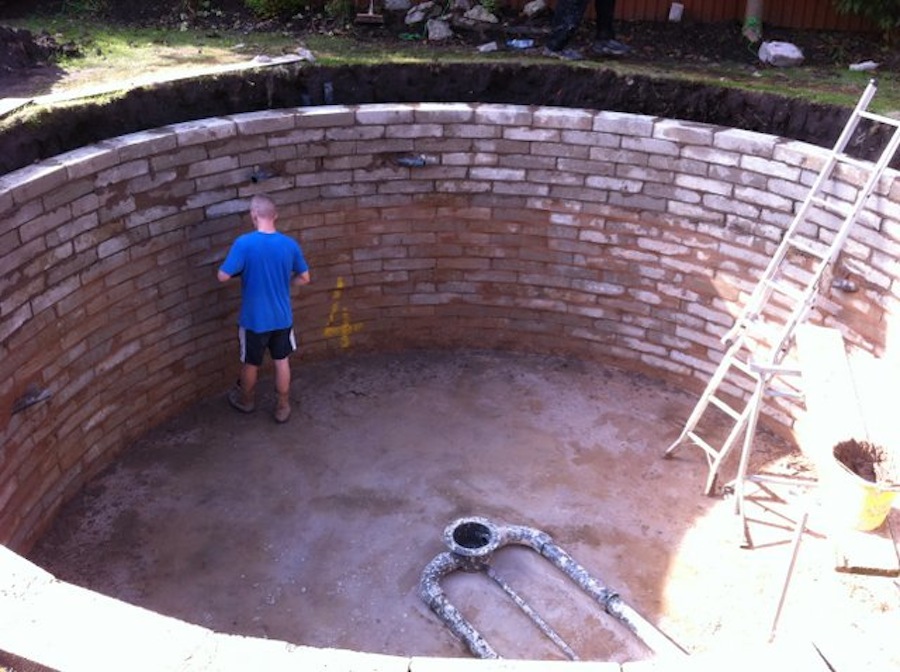 Ian Miles – professional attention to detail with reverse-flow return lines.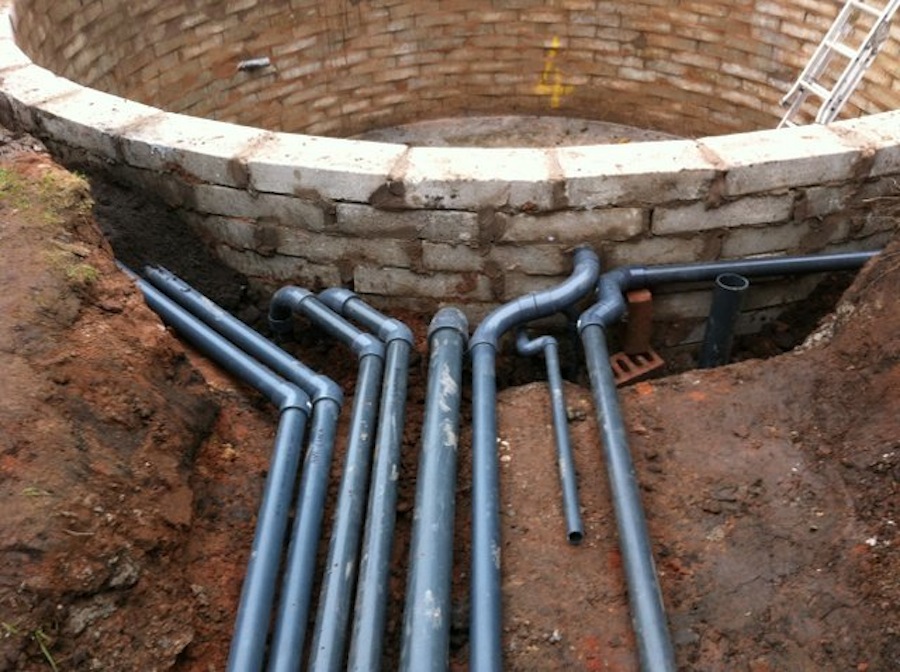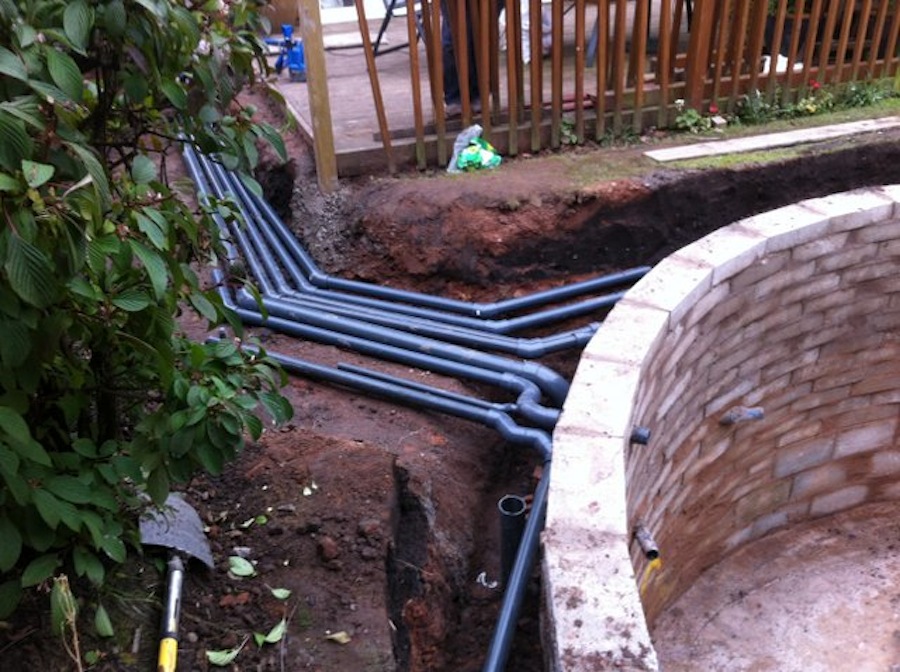 We're now waiting for the second concrete base to be poured to encase the drain and pipe lines – after that the inside of the pond will be rendered and a slope from the vertical pond walls will be made to a central area that's 1.5 meters from the centre of the bottom drain. This will all be shown later.
Ian Miles will also install the filter units whilst all else is going on.
It's getting exciting now…….!
More soon.