The pond itself will be a perfect circle and total water volume is expected to be around 9,000 gallons (41,000 litres).
A custom bottom drain has been fabricated for this with two 3" sockets to supply two separate 3" lines to each of the Eric Four filter units.
Here's the outline before work commenced –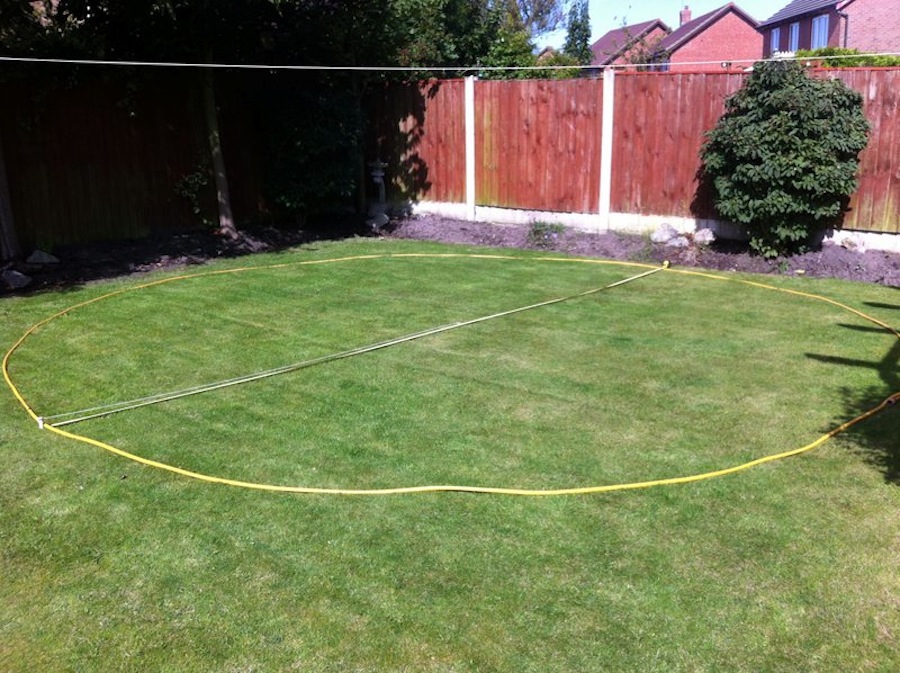 2 feet of perfect topsoil was moved as the excavation commenced.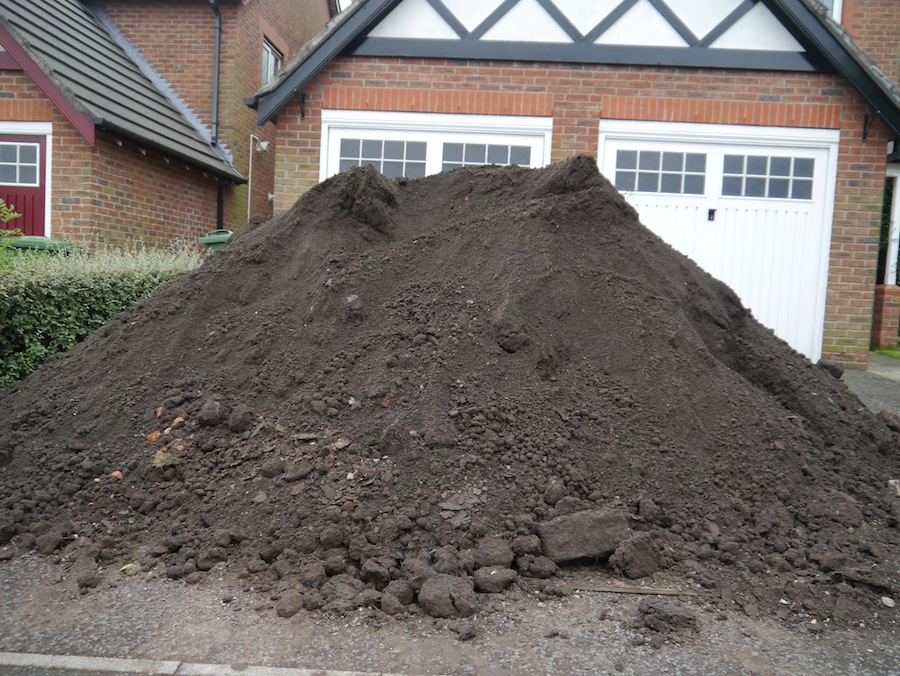 Then disaster!
As soon as the topsoil had been removed the excavator hit solid bedrock.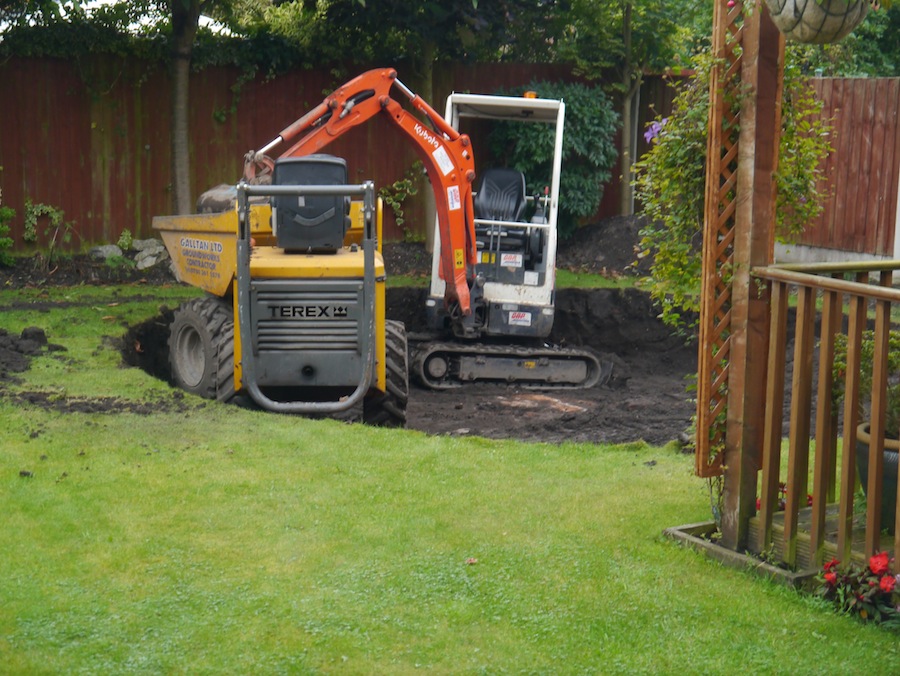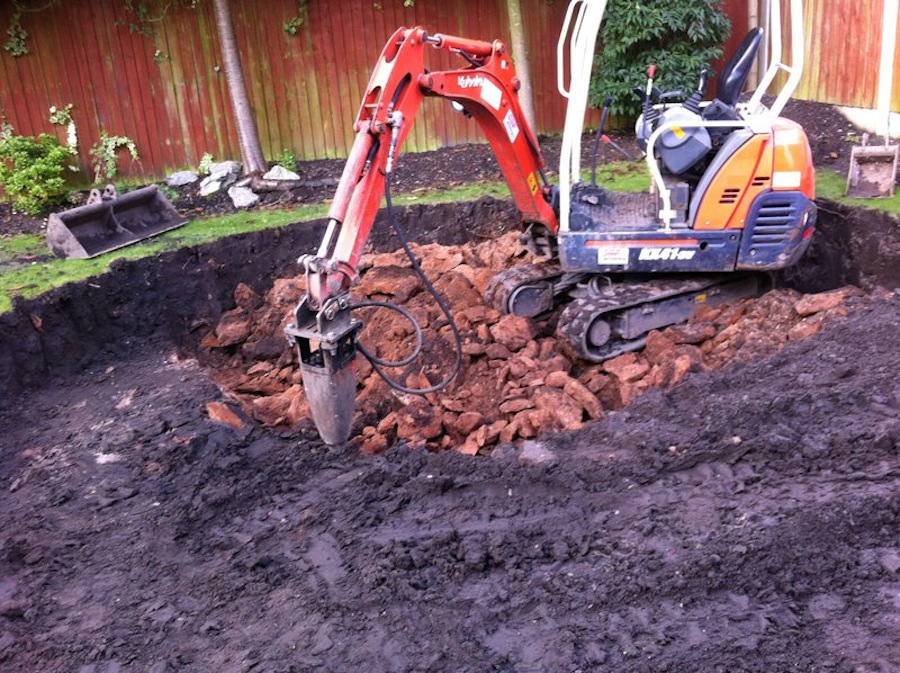 In fact the entire excavation below the topsoil was solid bedrock as the shot shows – a ground worker's nightmare.
To make matters even worse, storms and heavy rainfall stopped play.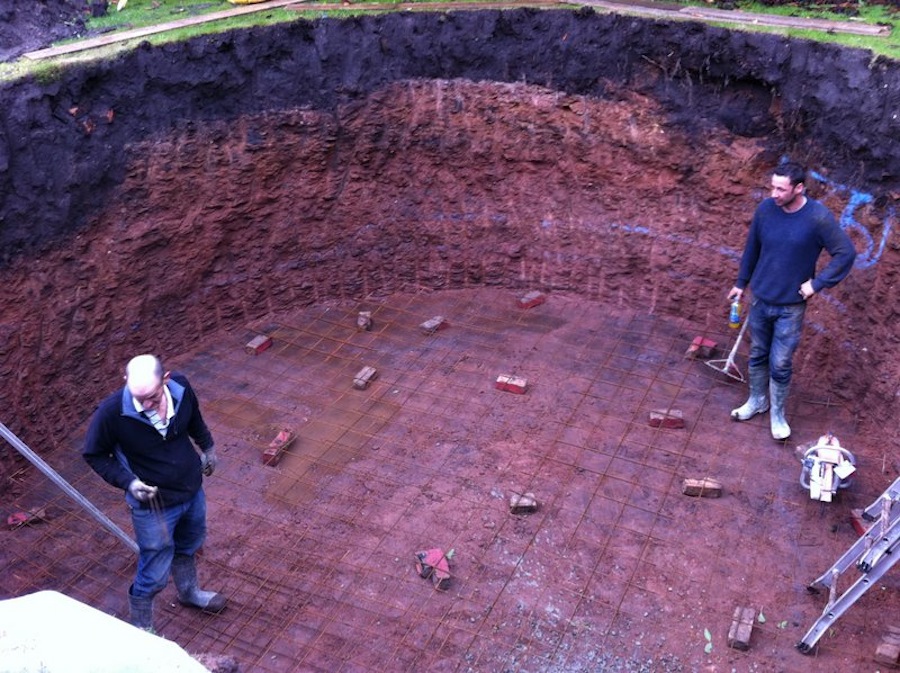 These shots show the first 6" base commenced and completed.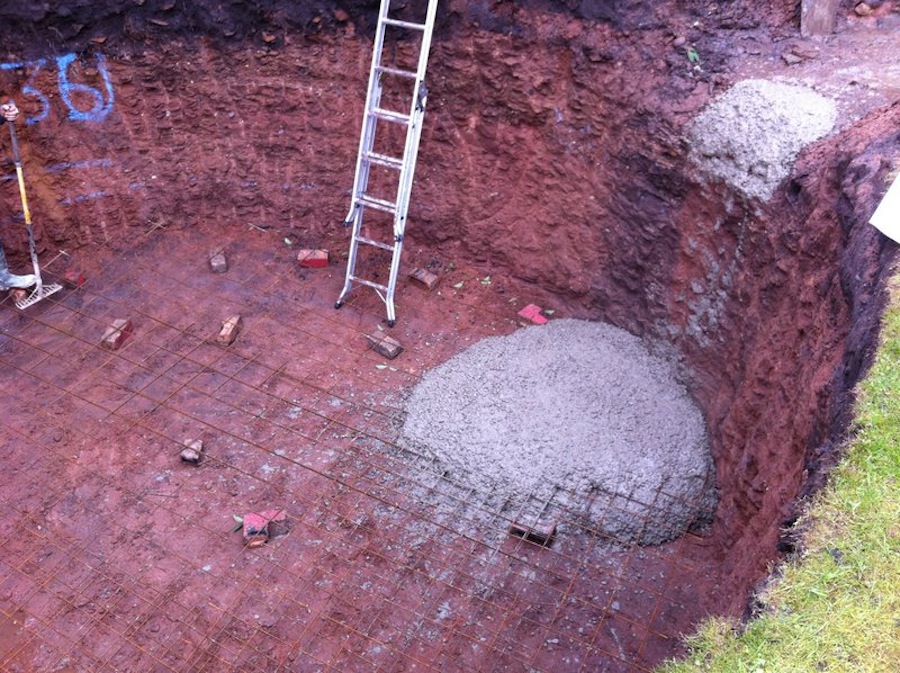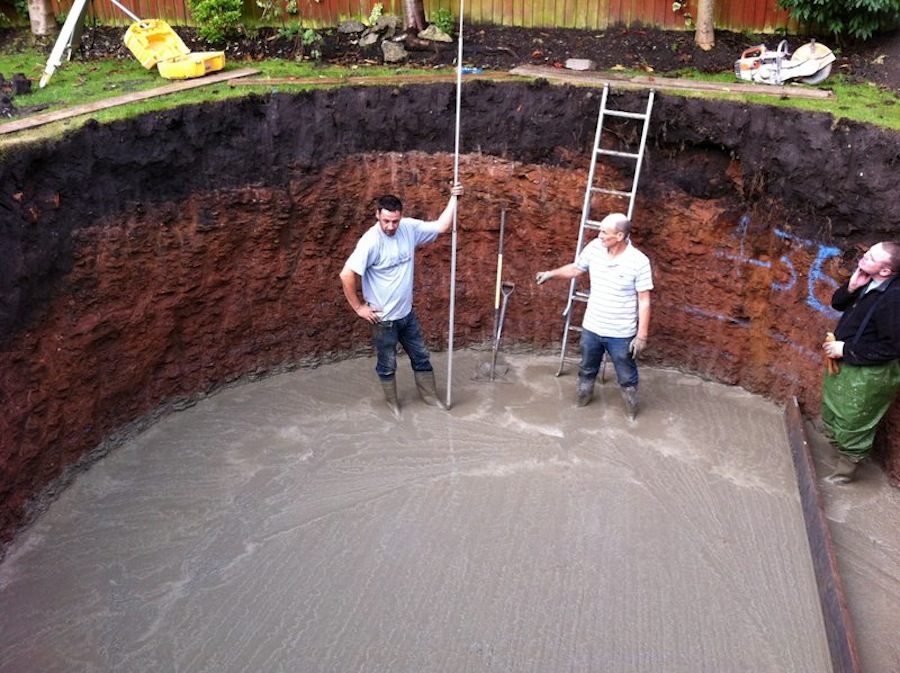 Block work is to commence in a few days time.
More soon.