Update 07/12/12
Well, the job's almost as good as finished right now. One hiccup came when Ian Miles attempted to connect the Eric units to sewer via a 4" waste line.
The problem was that the lines and the Eric units were sitting on a huge slab of bedrock and there was not enough space below to connect them without disturbing the 2" feed and return lines below.
So this is what had to be done –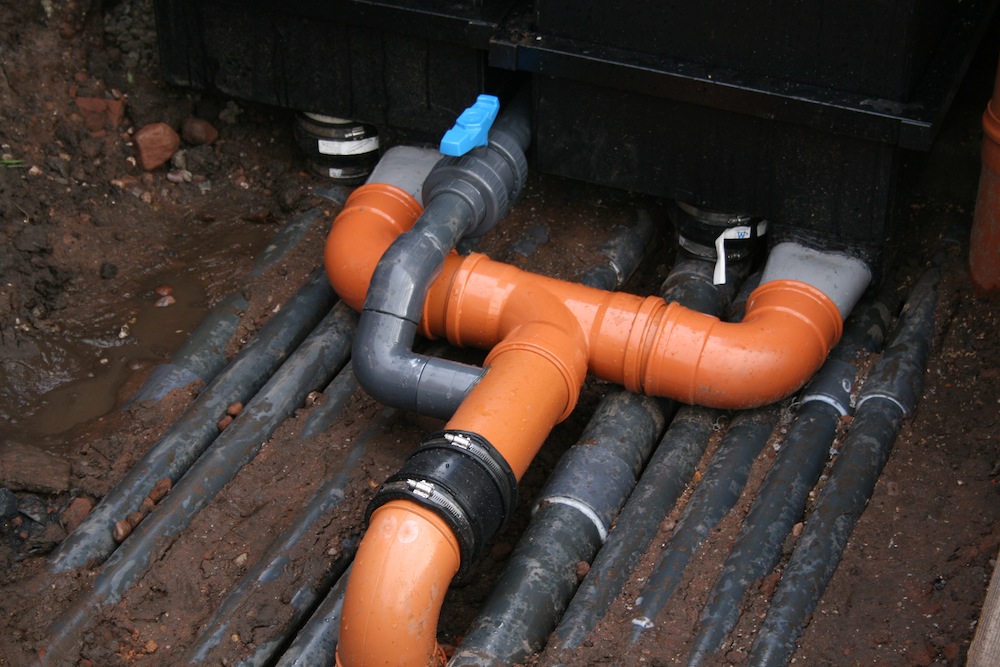 Under the Eric units, a small, shallow rectangular box was welded to each outlet and the four-inch line was heated into an oval shape in order to meet the tight depth available. The oval shape still has the volume of a 4" tube and so the full discharge can still be achieved. This shot should show it better.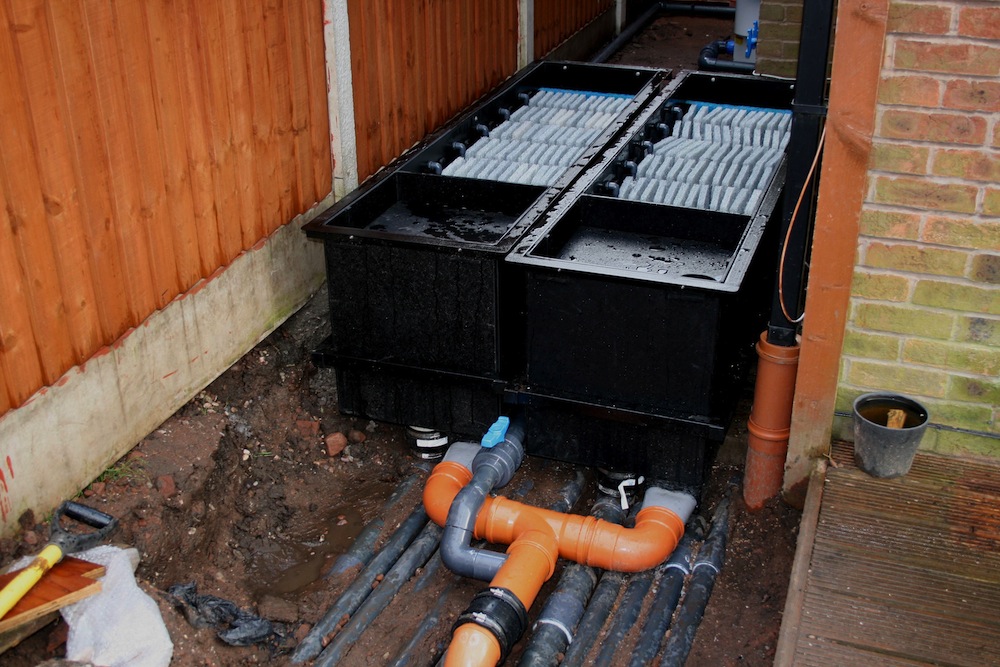 The eMat sheets in the right hand unit need adjusting but this shows how two of the largest units can be shoehorned into the tiniest of spaces –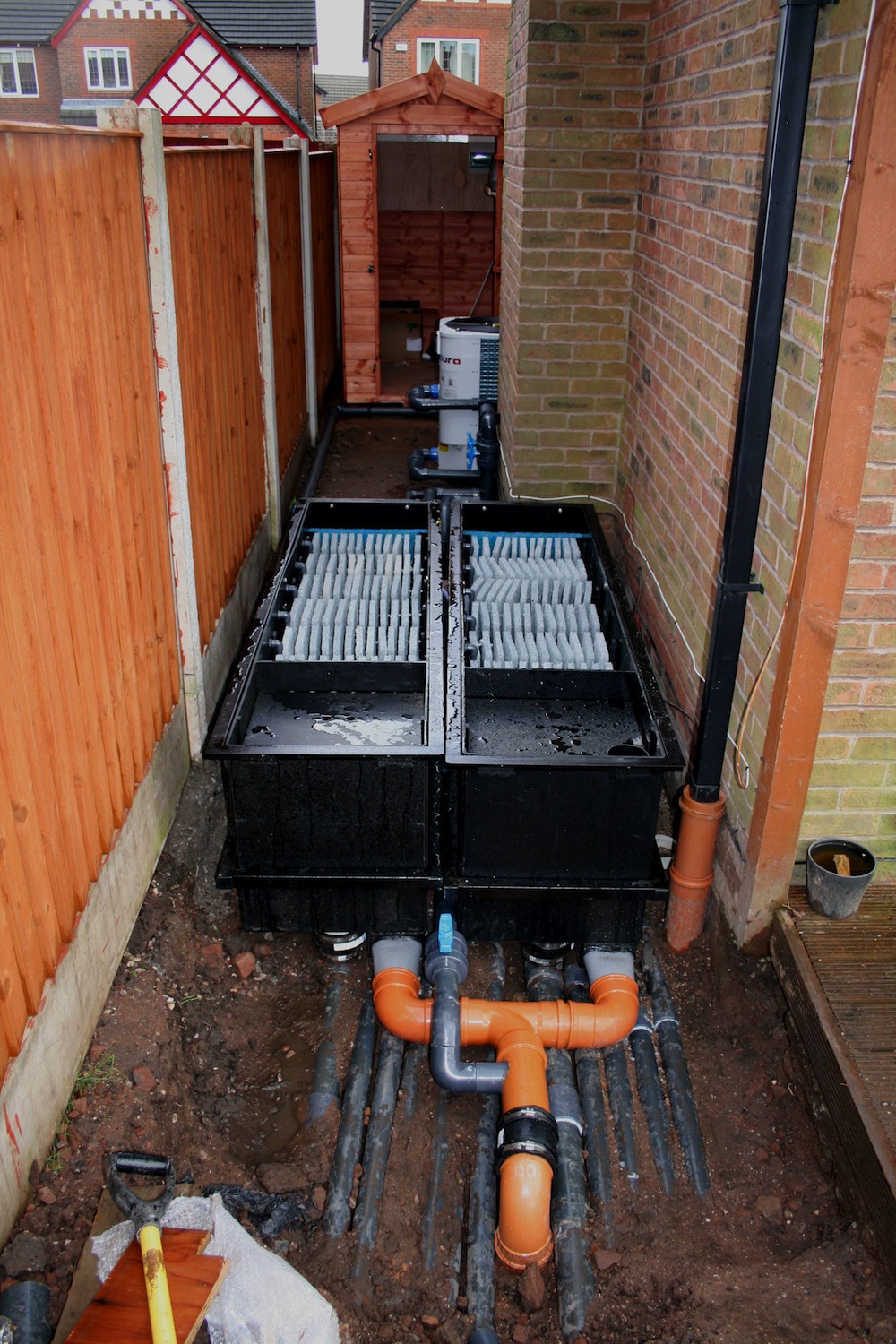 Back to the pond now, this gives and idea of the sheer size of what first started out as an 8,000-gallon system but guesses to date say it will be over 11,000-gallons.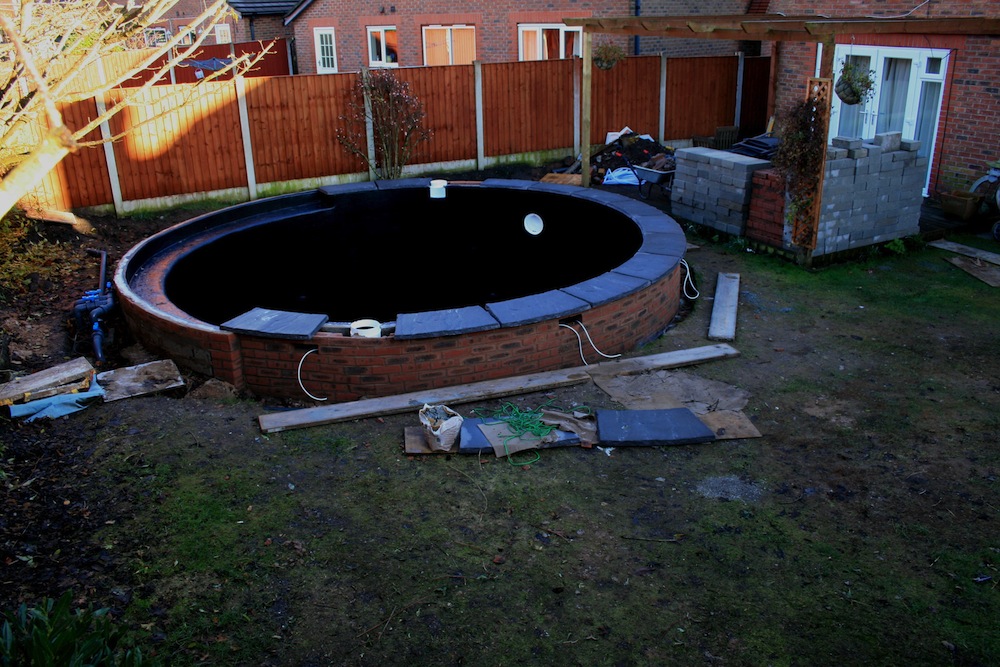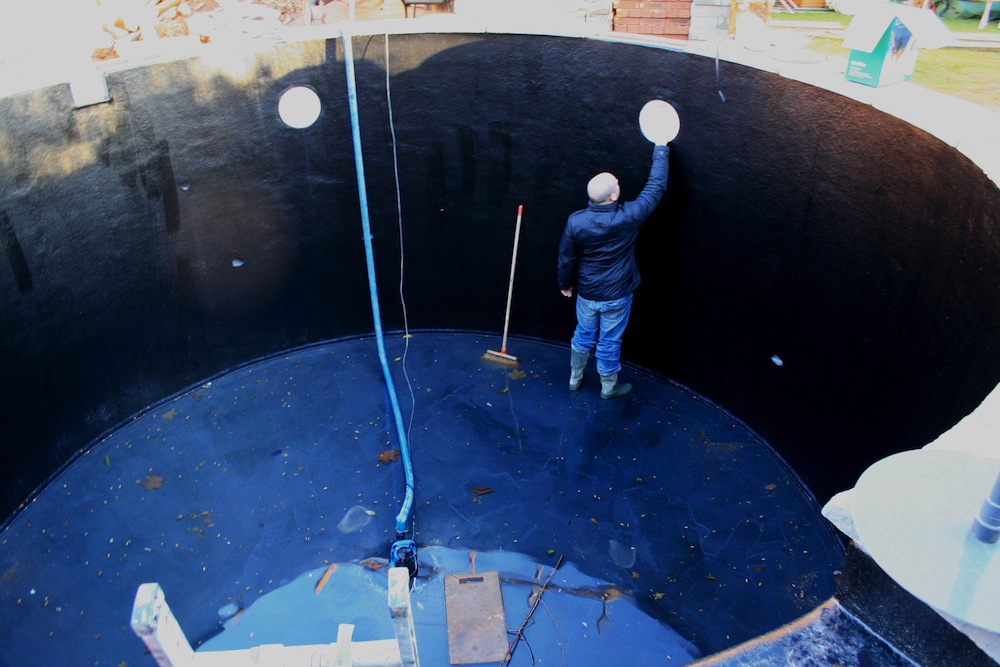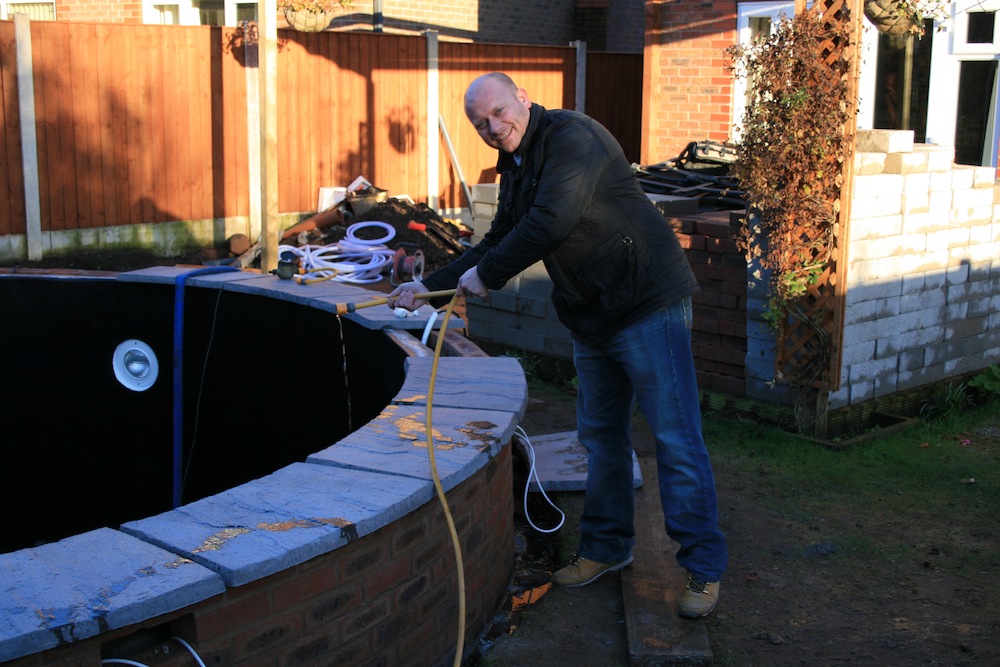 I have no doubts whatsoever that the filters will easily cope with the increased volume.
Filling by flow meter commenced on 06/12/12.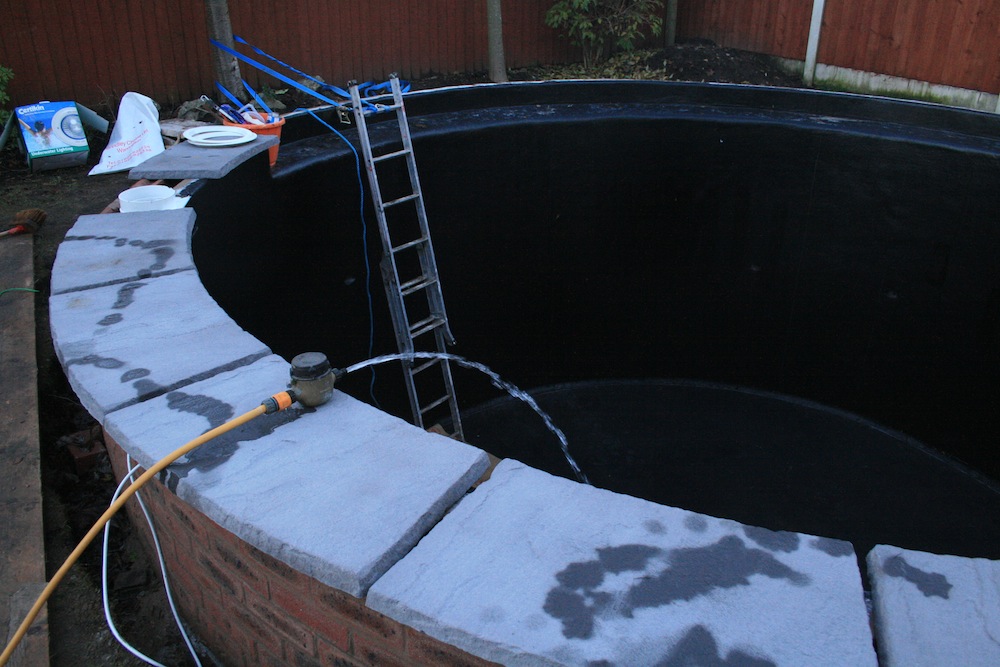 I would point out that despite horrendous ground conditions where solid bedrock had to be drilled out plus weather conditions, which have now turned to freezing cold, this project was started on 02/10/12 and it will be completed by 09/12/12.
Thanks for this must go to Paul Brindley, the owner, for keeping a tight hand on the reins with all the contractors and of course Ian Miles for his usual superb attention to detail.
I will get more shots of his pipe work details later.
Waddy.